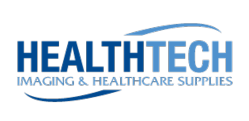 Healthtech is dedicated to offering the lowest prices everyday for all of your Chiropractic Supply needs.
Wilmington, NC (PRWEB) May 31, 2013
Health Tech Inc. is located in Wilmington, NC and has been at the forefront of Chiropractic supplies for several years. They offer the lowest prices on Chiropractic Tables, Digital X-ray Equipment, Massage products and many more. This year they have increased their web based presence by joining Facebook and Twitter, thus allowing clients and other Chiropractors the ability to stay connected through the use of social media. Health Tech now offers special financing for Chiropractors in need of new tables for their offices. With an extremely low financing option of 4.95%, Health Tech is definitely a top competitor in the Health and Wellness industry.
Health Tech's friendly and courteous staff is always there to offer help and assistance. Owner Michael Newsome, is always attentive to the client's needs and will bend over backwards to help anyone. Health Tech prides itself on professional service and installation of top of the line equipment such as Hill Chiropractic Tables, Lloyd Chiropractic Tables, CR and DR Equipment just to name a few. On their newly designed website, they have a full list of products you can view and purchase.
It's easy to see how Health Tech Inc. is a dominant presence in their Market. Check out their website at http://www.healthtechnc.com. You can also follow them on twitter @healthtechnc or friend them on Facebook at http://www.facebook.com/healthtechnc.