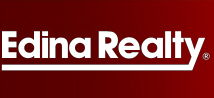 ...the time is now to get started
Spring Lake Park, MN (PRWEB) May 29, 2013
Homeowners considering the short sale process will be happy to know that Edina Realty's Kris Lindahl, an experienced Spring Lake Park real estate agent, has created the Minnesota Short Sale Calculator website, a new resource that will help with the short sale process. "Many people see the short sale process as something to avoid," Lindahl said, and continued, "But, I'm here to say that the time is now to get started." Banks are more willing to accept short sales more than they ever have, Lindahl says.
As the real estate market grows more accepting of the process, Lindahl has released a resource that will help homeowners along the way. "I realized that homeowners deserved something better," Lindahl said, and continued, "And, this website is definitely going to help." The website allows homeowners to enter a few pieces of information and receive a real-time email from Lindahl that includes an estimated value on their home.
"This information comes to the homeowners free of any commitment to the rest of the process," Lindahl said, and continued, "But, it's my hope that they will use this website to see how easy it is when you have an agent like me at the helm." The website also provides detailed, up-to-date market information, tax consequences, credit implications, and a video series on the most frequently asked questions.
"When homeowners have a question, they can always turn to my team and I for the right answer," Lindahl said. The experienced agent leads a team of agents specializing in short sale transactions. "It's important that homeowners use an experienced team like mine in this hectic real estate market."
For more information call Kris and his team now at (763) 447-3925.