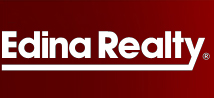 This helps get the ball rolling
Hennepin County, MN (PRWEB) May 29, 2013
The short sale process has long been thought of by homeowners as a long and weary process, but with the help of Edina Realty's Kris Lindahl, a Hennepin County short sale expert, homeowners can be assured that the process will be much easier than they thought. Lindahl, in addition to several websites and even a published e-book on the topic, has now launched the Minnesota Short Sale Calculator website that helps homeowners determine whether or not they want to go through with the process.
"I recommend that anyone thinking about beginning the process should start it now and start with this website," Lindahl said. The website allows homeowners to enter a few pieces of information and receive a real-time email that includes an estimated value on their home. "This helps get the ball rolling," Lindahl said, and continued, "but doesn't require total commitment." Any submitted information is kept private.
"I want homeowners to be comfortable and confident with their decisions," Lindahl said, and continued, "and I created this website to help with that." In addition to the home value estimate homeowners can also turn to the website for up-to-date market information on tax consequences, credit implications, and a video series on the most frequently asked questions.
Lindahl's coveted approach to real estate has made him one of the most sought after voices in the real estate community. "My vast experience with the short sale process has pushed me to provide the best resources for my clients," Lindahl said, and continued, "and my experience with hundreds of lenders makes me an expert in almost every situation."
For more information or to get started today call Kris and his team at (763) 447-3925.