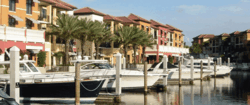 We want to ensure that Spanish speaking visitors to our website can obtain and understand all the relevant details regarding each aspect of purchasing property in Naples, Florida.
Naples, FL. (PRWEB) May 29, 2013
Luxury real estate group, Naples Meridian, associated with Downing-Frye Realty Inc, has created a new resource; a comprehensive and intuitive website targeted towards Spanish speaking buyers seeking to purchase a home in Naples, Florida.
U.S. residential real estate has traditionally attracted a substantial investment from foreign buyers. The National Association of Realtors Profile of International Home Buying Activity 2012 reported that four States—Arizona, California, Florida and Texas—accounted for 51 percent of total U.S. residential home sales to foreign buyers in 2011-2012. Of these four states, Florida was at the forefront with a 26 percent share of the whopping $41 billion that foreign buyers spent on U.S. properties that year.
Nationally the total number of residential real estate sales to foreigners is relatively small (i.e. 4.8 percent), yet international sales for Florida are a major portion of their market. For the 12-month period ending in June 2012, foreign buyers spent $10.7 billion on Florida properties, which represents approximately a 20 percent share of all sales for the state.
Within Florida, Miami Beach has historically been the favorite destination for buyers from South America (principally from Argentina, Brazil, Colombia and Venezuela). However, the proximity of Naples to Miami has recently led more affluent South American buyers to look further afield to the relaxed elegance and charm of the Naples lifestyle.
While the preferred language of Latin American buyers is Spanish, until recently there has been little in terms of online resources in Spanish to serve the needs of these buyers. Naples Meridian recognized this gap and devoted considerable resources to designing a comprehensive addition to their website in Spanish to address the needs of Latin American buyers.
In a recent interview, commenting on the objectives of the website in Spanish, Fátima S. Khokhar, managing principal of Naples Meridian and a native Spanish speaker stated, "We want to ensure that Spanish speaking visitors to our website can obtain and understand all the relevant details regarding each aspect of purchasing property in Naples, Florida. We have considerable experience in facilitating international real estate transactions and we appreciate the infinite nuances that are required to be understood by a global purchaser. Our website seeks to impart information that is clear and thorough, so that when clients meet with us they have a framework of the buying process and we can have a fruitful discussion regarding their real estate needs."
Fátima also stressed the need for foreign buyers to retain the services of a real estate professional who has obtained their qualifications as an Accredited Buyers Representative (ABR) as well as a Certified International Property Specialist (CIPS). Individuals with both qualifications are more likely to have the knowledge and resources required to effectively handle international transactions.
About Naples Meridian – Naples Meridian, headed by Fátima S. Khokhar and located in Naples, Fl offers consultancy services and dedicated buyer/seller representation leveraged by a deep understanding of the exclusive Naples luxury real estate market. Members of the Naples Meridian team have earned their qualifications as accredited buyer representatives (ABR) and are certified as international property specialists (CIPS). Additional information on all services are available in English at http://www.NaplesMeridian.com and in Spanish at http://www.NaplesMeridian.com/ventajas.