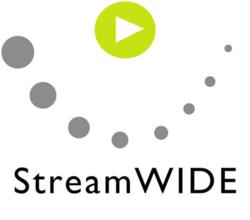 Lyndhurst, NJ (PRWEB) May 30, 2013
Mobile VAS Forum is an event focusing on VAS & Messaging experiences that brings together the key players of the mobile industry, from all around South, Central America and the Caribbean to discuss the most effective strategies to increase revenue for mobile operators.
StreamWIDE is a NextGen software-based VAS provider running call completion, fixed-mobile convergence and online charging solutions for millions of mobile end-users in over ten Central and South American countries. StreamWIDE will be showcasing its latest mobile messaging solution SmartMS™, an RCS-compatible carrier-grade Application Server and a suite of white-label mobile applications helping operators to compete against Over-the-Top messaging services and position themselves in the new mobile messaging ecosystem.
Lilian Gaichies is a founding member of StreamWIDE and has been standing as Chief Operating Officer since company incorporation in 2001.
About StreamWIDE: An established leader for value-added telephony services, StreamWIDE assists worldwide operators and service providers in shaping their telephony multimedia services innovation. From application servers to mobile and web apps, StreamWIDE delivers on-premise or cloud-based, end-to-end, carrier-grade NextGen VAS solutions in the areas of mobile messaging, voice messaging, virtual numbers and telephony for social networks, convergent charging, conferencing, call center services, ringback tones and IVR. Operating from France, the USA, China, Romania, Tunisia, Austria, Russia, Argentina, Singapore and South Africa.