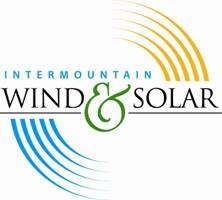 Efficient photovoltaic technology is the new direction in alternative energy.
Salt Lake City, UT (PRWEB) May 31, 2013
What is the future for those seeking solar panels in Utah?
A recent announcement by IWS has paved the way for renewed excitement in the field of renewable energy. IWS is known for their effective use of wind power in Utah and emergency power in Idaho, providing robust installations that take every advantage of environmental potential. The executive team has been researching lighter weight and more efficient photovoltaic technologies that will translate to lower priced installations and an easier reach for many in the residential and commercial market.
How do these new photovoltaic technologies work?
Many of the new technologies that are being tested by the team at IWS are made of lighter weight composite materials that are durable enough to withstand the elements. "One thing is certain about installing solar panels in Utah," said Doug Shipley, Founder of IWS, "you must choose materials that can withstand several brutal winters, and also sporadic canyon winds." While the company has already begun testing new photovoltaic technologies, they also have a fixed eye on stronger solutions for wind power in Utah and their ever popular program for emergency power in Idaho. These advances in photovoltaic technology will also be music to the ears of corporate executives who are planning renewable energy implementations.
What other research and development is being done for renewable energy?
IWS maintains its promise to ensure their solutions are always cutting edge, but also pledges to test the viability of new technologies before introducing them to the market. They have planned advancements for their offerings for wind power in Utah and continue to enhance infrastructure for emergency power in Idaho. These new developments will expand the products they offer, as well as results. "While our work with Utah solar panels is important," says Doug Shipley, "we want to ensure that our business can leverage every bit of potential from the topology and intensity of light sources in a given area." The company proclaims that these are exciting times for renewable energy and that a boom in this industry is just getting started. With the onset of fossil fuels and coal energy shortages or issues with pollution and poor quality of life, consumers and business owners can expect to see more of these solutions every day. For those who are savvy enough to harness free energy in the here and the now; they will have the last laugh down the road when the idea of paying for power becomes antiquated. For more information, please visit: http://www.imwindandsolar.com