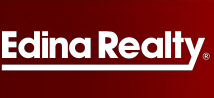 This website puts the power in the hands of the buyer
Medina, MN (PRWEB) May 29, 2013
Searching for the right down payment assistance program can be a long, drawn out process for buyers in this real estate market, but with Edina Realty's Kris Lindahl, an experienced Medina real estate agent, at the helm buyers can be sure they'll find the right one. With the release of the Minnesota Down Payment Assistance website Lindahl has added another resource to a long list of them he provides.
"With this website I've given buyers a resource they can rely on," Lindahl said, and continued, "their search for the best assistance program becomes instantly easier after visiting this website." The site allows buyers to enter a few pieces of information and receive a real-time email from Lindahl listing the programs they may be eligible for. "Once the search is narrowed to what they're actually eligible for the rest of the process becomes that much easier."
Also available on the website is updated information on how to apply for assistance, deadlines for applications, and a video series on the most frequently asked questions. "This website puts the power in the hands of the buyer," Lindahl said, and continued, "and with me as your agent that will always be the case." Lindahl's resources have made him one of the most sought out agents in the nation.
His coveted blend of technology, market knowledge, and years of experience have earned him the title of 'Internet Marketing Specialist' from his peers. While it's not an official title, "it really speaks to how dedicated I am to giving my clients the best resources available even if that means I have to create them myself," Lindahl said.
Call Kris and his team now for more information at (763) 634-5895 and visit the Minnesota Down Payment Assistance website to get started today!