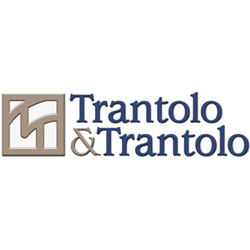 Hartford, CT (PRWEB) May 29, 2013
Published in April 2013, the Connecticut Law Personal Injury Yearbook, an annual supplement for the publication, listed the "50 Highest Verdicts in Connecticut of 2012." Out of all cases occurring during the year, two from Hartford-based law firm Trantolo & Trantolo's attorneys were named.
According to court documents, Attorney Robert Peragine was awarded $408,000 for Dana Van Der Jagt v. Elise Carlton (case number: HHD-CV10-6013297S), a case filed in Hartford Superior Court with Judge Carl J. Schuman. In March 2009, Van Der Jagt, then age 16, was driving and struck by the defendant's vehicle. The defendant had attempted to move across multiple lanes, and once Van Der Jagt's vehicle was hit, it spun 360 degrees. She suffered whiplash injury, soft tissue lumbar injury, a possible fractured wrist, and ligament injury to the thumb, and as a result of her condition, Van Der Jagt was unable to continue with her equestrian and horse training career – something she had practiced and competed in since the age of 6.
With a four-percent disability rating for a cervical injury and seven-percent for a lumbar injury, the plaintiff had claimed $14,000 in past medical costs, with Liberty Mutual first offering $10,000 to settle, documents for the suit claim. The highest pre-trial offer was $11,800. After four hours on September 28, 2012, the jury returned with the verdict, in which $268,000 out of the total was awarded for economic damages.
A second Trantolo & Trantolo attorney was awarded $86,982 by representing the plaintiff in Rose M. Clement v. 21st Century Insurance Company (case number: UWY-CV11-6008587S). The case was filed in Waterbury Superior Court with Judge Barbara J. Sheedy, with a verdict reached on May 3, 2012.
When the plantiff was driving to a part-time job in October 2008, she stopped for traffic and was rear-ended, resulting in a chain-reaction collision of five vehicles and the at-fault driver leaving the scene, court documents state. After briefly passing out immediately after the accident, Clement was taken to the hospital, where she complained of nausea, headache, upper back pain, neck pain, and numbness in arms. She was diagnosed with traumatic soft tissue injury and continued to experience neck pain, headache, and numbness in arms. A doctor referred her to a neurosurgeon, who recommended she see a chiropractor for treatment.
In claiming to have sustained soft tissue cervical and thoracic injuries, the plaintiff requested $6,981 for past medical costs, court documents show. $86,000, out of the total $86,982, was awarded for non-economic damages.
Since 1938, Trantolo & Trantolo has represented clients across the personal injury spectrum: medical malpractice, nursing home negligence, dog bites, dangerous drugs, social security disability, slips and falls, product liability, class action, and car, motorcycle, and truck accidents. Law offices are located across Connecticut, in Hartford, Trumbull, Waterbury, and Torrington, and in Islandia, N.Y.