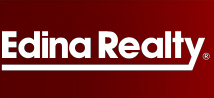 It's important in a market like this that buyers use a team like mine
Minneapolis, MN (PRWEB) May 29, 2013
When first looking for the best down payment assistance program buyers have to find out which ones they are eligible for. Edina Realty's Kris Lindahl, an experienced Minneapolis real estate agent, has released a new resource that will help buyers find out just that. "When buyers find out which programs they're eligible for that really gets the ball rolling," Lindahl said, and continued, "and they can do exactly that with the Minnesota Down Payment Assistance website that I created."
The website, using state-of-the-art technology, allows buyers to enter a few pieces of information and receive a real-time email listing the programs they may be eligible for. "This gives buyers the confident first step they need in this market without any contract or commitment," Lindahl said. All submitted information on the website is kept private. Also included on the website is updated market information, deadlines to apply, information on how to apply, and a video series answering frequently asked questions.
Kris Lindahl leads a team of real estate agents specializing in down payment assistance loans. "It's important in a market like this that buyers use a team like mine to find the lowest down payment available," Lindahl said. Buyers agree that the agent makes all the difference, and "I'm the agent you need to succeed," Lindahl said.
By combining his technological expertise, many years of experience, and an unmatched dedication to customer service Lindahl has become one of the most trusted and sought out agents in the state. "I consider myself an 'Internet Marketing Specialist'," Lindahl said, and continued, "It's not an official title but shows you that I'll go the distance to help my clients find success."
Call Kris and his team now for more information at (763) 634-5895 and visit the Minnesota Down Payment Assistance website to get started today!