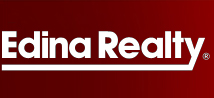 My peers refer to me as an 'Internet Marketing Specialist'.
Elko New Market, MN (PRWEB) May 29, 2013
Buyers in this market have no doubt run into their fair share of obstacles to overcome, and Edina Realty's Kris Lindahl, an experienced Elko New Market real estate agent, promises to relieve some of that pain with the new Minnesota Buyer Search website he created. "If buyers are looking for an easy way to strengthen their homes search then this is the website to visit," Lindahl said.
The website allows buyers to fill out a detailed form regarding what they're looking for in a home and receive a real-time email that includes a customized search criteria built by Lindahl. The email also includes a hyperlink to all homes matching that criteria. "One of the biggest problems buyers run into is calling on homes that turn out to already be sold," Lindahl said, and continued, "This website was created to help decrease the chances of that happening."
Buyers will continue to receive updated listings from Lindahl and once they express interest in a home the Lindahl team will make it a priority to get the buyer to the property before it is sold. "This really is one of the best moves buyers can make to make sure they're getting the most out of their initial online homes search," Lindahl said.
Lindahl has become one of the most trusted and sought out voices in the real estate community by combining his technological expertise, many years of on-the-ground experience, and an unmatched dedication to client service to create a coveted approach to real estate. "My peers refer to me as an 'Internet Marketing Specialist'," Lindahl said, and continued, "It's not an official title but it shows you how I use my strengths to give my clients the best experience they can have in this market."
Call Kris now for more information at (763) 280-8498 and visit the Minnesota Buyer Search website now to get started.