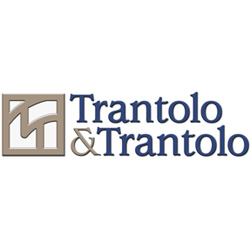 Hartford, CT (PRWEB) May 29, 2013
Prescribed for seizure treatment since 1983, Depakote, in recent years, has been associated with birth defects and lower IQs when women take it during pregnancy, according to studies, both published in the New England Journal of Medicine, "Valproic Acid Monotherapy in Pregnancy and Major Congenital Malformation" published on June 10, 2010 and "Cognitive Function at 3 Years of Age After Fetal Exposure to Antiepileptic Drugs" on April 16, 2009. A 2006 FDA box warning informed consumers and medical professionals about the drug's potential effects, and the Neurodevelopmental Effects of Antiepileptic Drugs (NEAD) study concluded Depakote has a greater influence on IQ for children exposed in utero than other anti-epileptic drugs. On May 6, 2013, the FDA released a Drug Safety Communications warning, stating Depakote has been contraindicated for migraine prevention in pregnant women, and in response, Connecticut law firm Trantolo & Trantolo is providing legal assistance to those experiencing the possible negative effects of this medication.
In the May 6 statement, the FDA advises healthcare professionals that valproate sodium (the generic name for Depakote) and related valproic acid and divalproex sodium should not be given for migraine headaches. The FDA points to the NEAD study with findings that correlate decreased IQ scores in children whose mothers took valproate sodium during pregnancy. As well, the pregnancy category for the medication has since been changed from "D," a label indicating a drug's potential benefits outweigh the risks, to "X," in which risks far surpass any benefits.
In the present, Depakote is given for migraines, epilepsy, and bipolar disorder and is used as an off-label treatment for psychological diagnoses. Aside from lowering IQ, the drug has been associated with the following birth defects, according to the "Valproic Acid Monotherapy in Pregnancy and Major Congenital Malformation" study: spinal bifida, neural tube defects, cardiac defects, facial clefts, hypospadias, craniosyntocis, limb defects, cleft palate, congenital anomalies, and symptoms similar to fetal alcohol syndrome. Typically, the larger the medication dose, the more birth defects a child has.
Because the responsibility of adequately testing products and informing the public of any risks fall on the drug makers, lawsuits have targeted drug manufacturer Abbott Laboratories. While groups of women have already sued over birth defects, the company's marketing practices – specifically, advertising it for schizophrenia, autism treatment, and dementia, none of which were approved – allegedly came under legal scrutiny, with the Department of Justice reaching a $1.5 billion settlement with Abbott on May 7, 2012, according to an Office of Public Affairs press release.
In taking on Depakote-related claims, Trantolo & Trantolo's lawyers are assisting clients who were not informed of or experienced the potential side effects of Depakote. Compensation may potentially cover the cost of current and long-term medical care, a child's injuries, and pain and suffering. For all claims, the statute of limitations is 20 years.
Starting in Hartford in 1938, personal injury law firm Trantolo & Trantolo has expanded to multiple locations, with offices additionally in Torrington, Trumbull, Waterbury, and Islandia, N.Y. Aside from Depakote-related claims, Trantolo & Trantolo's lawyers accept cases concerning medical malpractice, dog bites and attacks, mass tort or class action, product liability, slips and falls, social security disability, nursing home negligence, and car, truck, and motorcycle accidents.