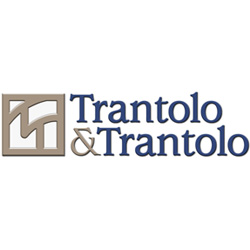 Hartford, CT (PRWEB) May 30, 2013
Faced with thousands of lawsuits, Johnson & Johnson subsidiary DePuy Orthopaedics began phasing out its Artificial Surface Replacement (ASR) hip resurfacing system in 2009. More recently, the U.S. Food and Drug Administration released a Safety Communication statement on January 17, 2013 about metal-on-metal hip implants with new data, and is providing updated safety information to patients and healthcare providers about these devices. With 93,000 as of 2010 given DePuy implants and more affected by the 2012 Stryker recall, Connecticut law firm Trantolo & Trantolo is now representing individuals afflicted by the frequently painful side effects of metal-on-metal hip replacements.
Toward the end of August 2010, Johnson & Johnson, along with DePuy Orthopaedics, announced a recall of its ASR XL Acetabular System and ASR Hip Resurfacing System after a study confirmed a five-year revision rate of 13 percent for the former and 12 percent for the latter – both higher than expected. As the ASR XL was first introduced in December 2005, products given to patients before that date were not subject to the recall.
Patients given either DePuy hip implant allegedly experienced during the first five years after surgery pain, swelling, infection, walking problems, joint loosening, fracture to the surrounding bone, dislocation, and noise – all common initially after the procedure but a strong concern if symptoms return.
Nearly two years later, Stryker Rejuvenate and ABG11 modular neck stem hip implants were voluntarily recalled on July 6, 2012 in the United States. Surgeons had given patients the products from 2009 to 2012, and while symptoms after surgery were allegedly similar to those from DePuy implants, Stryker systems additionally experienced fretting or corrosion at the modular neck junction, which may lead to osteolysis or bone dissolution. Additionally, as Stryker's systems contained more components than typical hip implants, the replacements generated metal debris.
Because metal-on-metal implants may shed small particles, patients have allegedly experienced other adverse reactions to metal ions entering the bloodstream: a skin rash, cardiomyopathy, sensory (auditory and visual) impairments, psychological changes, renal function impairment, and thyroid dysfunction. While revision surgery is recommended, local reactions pose complications in the procedure, especially with affected soft tissue and bone quality.
Recalls over the past five years have been particularly concerning for patients and surgeons, who were not adequately informed about the risks. Lawsuits, as a result, have targeted manufacturers like DePuy for defective design and not sufficiently informing physicians and patients of potential negative side effects, with compensation covering the cost of revision surgery and pain and suffering.
Along with taking claims concerning defective metal-on-metal hip implants, Trantolo & Trantolo's Connecticut attorneys represent a wide range of cases, including medical malpractice, dangerous drugs, nursing home negligence, dog bites, social security disability, premises liability, product liability, and motor vehicle accidents. With its beginning in Hartford in 1938, Trantolo & Trantolo now has locations in Waterbury, Trumbull, Torrington, and Islandia, N.Y.