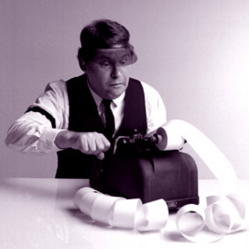 I know something's wrong, because I now keep my own records of the money coming in and some things don't seem to add up…
Anchorage, Alaska (PRWEB) May 28, 2013
Lynne Curry, Ph.D., SPHR(CEO of The Growth Company, Inc.) has over 30 years of experience in management consulting and frequently receives questions from clients regarding situations in the workplace. Today, Dr. Curry releases an article directed toward business owners suspecting fraudulent activity in the workplace.
Dr. Curry received this message from a client, "Four years ago I bought my family's restaurant from my parents. They'd always seemed to make money and I thought buying our restaurant would secure my future… The first year, things seemed OK. I hadn't expected how hard it was to hire and keep quality staff or make a profit, but we squeaked by. I wasn't making any money and kept wondering how my parents had done so well, but kept plugging on, often working 16-hour days. In the next three years, things got worse and worse. We'd have a full house at lunch and dinner, but we barely broke even. I tried to find out what was going wrong by taking a look at the books but it was hard to find a time when Sharon wasn't here and feeling upset that I was looking through things. I know something's wrong, because I now keep my own records of the money coming in and some things don't seem to add up…"
Read on to learn the full story and find out how Dr. Curry responds!
The Growth Company, Inc. is a Human Resource and Management consulting firm specializing in soft skills training, facilitation and mediations as well as investigations, coaching and manual/policy write ups and re-writes. The Growth Company, Inc. was established in 1978 and is one of the longest lasting consulting firms in Alaska. The Growth Company also has a Workplace Coach Blog, where Dr. Lynne Curry and other HR professionals post about everyday situations that a manager or supervisor may come across. They provide insight and the correct way to approach and handle these situations.