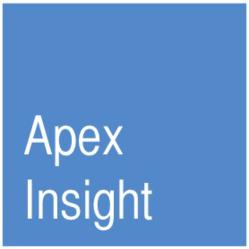 The combination of market growth driven by home shopping and re-focusing of the Royal Mail has created a significant growth opportunity, set to continue in the future
London (PRWEB UK) 30 May 2013
This report by Apex Insight describes how this segment of the industry has grown in recent years as, in addition to traditional C2C parcels, the growth of home shopping has inevitably led to a corresponding increase in the number of items returned by consumers. Also, marketplaces such as eBay and Amazon have become increasingly important shopping destinations. These have many small sellers who, like consumers, do not have the necessary scale to operate accounts with, and earn discounts from, established parcels carriers but who need to send parcels.
Consumers and small businesses wishing to send occasional parcels have traditionally been served by the Royal Mail with customers taking their parcel to their local Post Office and queuing up to send it. Historically, parcels carriers did not target smaller customers as this type of C2C parcels volume did not fit their business models, which rely on consolidation of pick-ups and/or deliveries to obtain superior economics.
As a result of faster growth, the consumer & small business segment has become more attractive to carriers, especially relative to business-to-business parcels which, while still much larger, has far slower growth. Some carriers, such as TNT, UKMail and Interlink have introduced offers for consumers. At the same time, new businesses models have emerged specifically to focus on the needs of this segment:

Networks, with collection and delivery points: lockers or manned locations such as convenience stores. Examples include Collect+, MyHermes ParcelShop and UPS's Access Point network, which use the systems of its recent acquisition, Kiala.
Brokers, operating consumer-facing websites which offer services from a range of carriers, typically at rates which would not be accessible to the consumer. Examples include Parcel2Go, Interparcel and ParcelMonkey.
In parallel with this, the Royal Mail is going through a period of significant change, taking steps to improve its profitability as it prepares itself for privatisation. Its programme of changes has included increases to its prices. This means that, in many cases, it is often more expensive than alternatives, in particular those which are based on one of the new models described above.
The combination of market growth driven by home shopping and re-focusing of the Royal Mail has created a significant growth opportunity in this segment which looks set to continue in the future. It is not yet clear which business models or which companies will emerge as leaders in the segment as the situation presents opportunities and threats for each.
The full market report: "Consumer & Small Business (C2C) Parcels Services: market insight report", which includes insights from interviews with customers, profiles of the leading players as well as growth forecasts for the market and its key drivers, is available from apex-insight.com/research
About Apex Insight
Apex Insight is an independent provider of research, analysis and consulting services covering business services markets in the UK and Europe. In addition to C2C Parcels, it has recently published market reports covering sectors including Contract Catering, Integrated Facilities Management, Security, Pest Control, Waste Management, Call Centres, Tool & Equipment Hire, Express Parcels and Vehicle Leasing.
Companies mentioned in the report
Amazon
APC,
ByBox
City Link,
Collect+
DHL
DPD,
DX Business Direct
eBay
Fast Lane
FedEx,
Hermes,
InPost
Interlink
Interparcel
iPostParcels
Local Letterbox Ltd
Mail Boxes Etc
Metapack
myHermes ParcelShop
myparceldelivery.com
Nightfreight
P4D,
Parcel Monkey,
Parcel2Go,
Parcelforce Worldwide
Parcelsplease
Royal Mail
Senda2b
TNT
TNT,
Tuffnells
UKMail,
UPS
Yodel