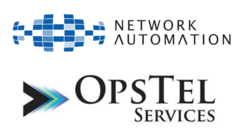 Our partnership with Network Automation has provided OpsTel Services the opportunity to develop innovative custom solutions that compliment Network Automation's existing platform.
Los Angeles, CA (PRWEB) May 29, 2013
OpsTel Services, a premier company that offers market leading contact center operations management solutions, today announced its partnership with Network Automation, the award winning IT and business process automation software provider to reveal a comprehensive solution for contact center environments. This strategic partnership allows OpsTel Services to deliver custom task automation solutions to contact centers through the support of Network Automation's AutoMate BPA Server 9. By joining with Network Automation, OpsTel Services is implementing a groundbreaking operations management tool for contact centers called "Automated Agent Profile Management."
"Our partnership with Network Automation has provided OpsTel Services the opportunity to develop innovative custom solutions that compliment Network Automation's existing platform to deliver valuable efficiency enhancement capabilities to the contact center operations management market place," said Tony DeGaetano, CEO, OpsTel Services. "It gives me great pleasure to announce our first product in collaboration with Network Automation called the 'Automated Agent Profile Management' tool.
"The solution consists of an integrated web-services portal that allows the administrator the ability to select a single form that can be submitted for provisioning and updating an agent's profile across all of the existing applications with just one click. The 'Automated Agent Profile Management' tool will significantly reduce the amount of time it takes to administer an agent profile across the many applications required to run a contact center environment." By utilizing these advanced technologies, OpsTel Services empowers its clients with the capabilities that are required to effectively meet the business needs of today's competitive contact center environments.
"Network Automation is very excited to be partnering with OpsTel Services to further expand our brand image and to continue our mission of providing innovative automation solutions," said Frank Pacheco, VP of Channel Sales, Network Automation. "The combination of Network Automation's advanced technology and OpsTel Services' integrated web-services capabilities allows us to offer a valuable and unique technology to optimize contact center operations. We hope this partnership creates a great opportunity for contact center operations professionals to execute their daily processes in a more efficient and easy-to-use manner."
About OpsTel Services
OpsTel Services is a company specializing in contact center operations management tools and custom task automation solutions. Founded in 2010 and based in Arizona, OpsTel Services has developed an integrated web-services solution that utilizes the existing contact center application environment and aggregates Key Performance Indicator metrics into a consolidated view. From Executives to Agents to Contact Center Management and Support Staff, the integrated solution named ProTechOps™ or PTO, provides the end-user real-time metrics that help guide making the right decisions at the right time. PTO delivers Performance Monitoring Metrics, Point Solution Integration, and Task Automation capabilities into an operations management tool that is unmatched in meeting the business needs of today's challenging contact center environments.
For additional information, please visit http://www.opstelservices.com
About Network Automation
Network Automation, Inc. is the mid-market leader in automation solutions that streamline and integrate business processes without expensive programming. Founded in 2004 and based in Los Angeles, the company provides business process automation software to more than 10,000 small, mid-market, and Global Fortune 1000 clients across 60 countries. The firm's AutoMate and AutoMate BPA Server platform span automation development, deployment, and management with a drag-and-drop environment that substantially reduces the total cost of the automation lifecycle. Common uses include application integration, job scheduling, automated FTP, batch processing, automated testing, data transformation, automated scripting, automated reporting, and more. Network Automation's customers include companies from a wide range of market sectors including health care, financial services, logistics, and many regional, state, and federal government offices.
For additional information, please visit http://www.networkautomation.com