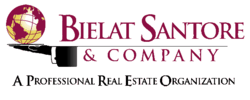 (PRWEB) May 29, 2013
Today it is more important than ever to keep good employees on the job, even if there isn't the budget for pay increases. The following are some ideas for creative ways to thank your team for their efforts and dedication.
1. Reward effort as well as success. Sometimes good ideas don't work, but you need to keep everyone thinking. Create an award for 'the best idea that didn't work' and stimulate innovation and positive behavior, not winning.
2. Give them a free pass. Reward outstanding behavior or ideas with a free pass that entitles the recipient to something special; a day off on the least favorite work day, the privilege of choosing which tables to cover, the right to "pass" on a table of tough customers.
3. Stick it to them. Reward and recognize employees by using stickers. It is similar to the gold star concept. Team members get stickers for great work along with accompanying accolades. At the end of the month, whoever has the most stickers gets a free lunch.
4. Catch them in the act. Give employees a raffle ticket when you see them doing something beyond the call of duty. At the end of the month, you can hold a drawing and people can win prizes such as a free meal or a gift certificate.
5. Best spot in the house. Another favorite is to reward the employee of the month with a special parking spot close to the restaurant. This is especially popular in the cold, winter months or for restaurants where parking is a challenge.
Whichever method you choose, be sure to remember the most important tip of all. Say "Thank You" and mean it.
If you are looking for a position in a food service business or would like to own your own restaurant, visit our website at http://www.123bsc.com , or call us at 732.869.4200. We can help.