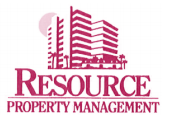 Clearwater, FL (PRWEB) May 29, 2013
"Kelly joins Resource Property Management with more than 17 years of experience in the community association management industry," said Resource Property Management CEO, Debra Reinhardt. "She brings a wealth of knowledge to our company through her vast amount of experience in the market, industry, company operations, training and legislative involvement.
Moran's leadership in our Clearwater and Tampa markets will leverage the strengths and opportunities for our company and its employees through innovation, dedication to professionalism and a consistent commitment to success. Additionally, we are excited to move toward the opening of our fifth office in Tampa which Kelly will also oversee."
Moran is a member of Community Associations Institute (CAI) and serves as a National Faculty Instructor for their PMDP program. Additionally, she services as the Vice-Chair of the Regulatory Council of Community Association Managers for the State of Florida. She has earned the Certified Manager of Community Associations (CMCA) designation and the Association Management Specialist (AMS) and Professional Community Association Manager (PCAM) designations from CAI.
Moran lives in Tampa, FL and enjoys spending her free time with her family, two chocolate cocker spaniels and her Thoroughbred horse.
Resource Property Management, an Accredited Association Management Company, provides community association management and developer services to West Central Florida with offices in currently in Seminole, St. Petersburg, Clearwater and Lakewood Ranch. Since 1992, its sole focus has been to deliver knowledge, experience, integrity and commitment to the communities and lives of the people it services. To learn more visit http://www.resourcepropertymgmt.com.