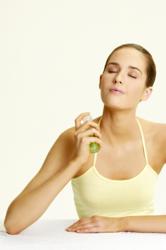 Miami, FL (PRWEB) May 29, 2013
As The Herald Sun recently stated, a growing number of parents are finding themselves taking their children to dermatologist to treat their acne. One dermatologist in the article stated treating children as young as six and says the numbers of young children being seen in offices are growing.
In efforts to help parents find an appropriate acne treatment for children, Probiotic Action shares new tips for parents on how to treat children's acne:

Teach Proper Hygiene: Make face washing with a soap -free cleanser part of their daily routine. Avoid using hand soaps or harsh scrubs.
Explain What Acne is to Children: The social side effects of acne aren't just damaging to teen's egos; children suffer from noticing a negative change in their skin compared to their peers
Early Intervention: Talking to your physician before a skin condition worsens and infection ensues could help parents find a cure to childhood acne.
Probiotic Action Spokesman, Fernando Perez, encourages parents to educate themselves on acne and its causes, and find less harmful, chemical free acne treatment options.
"Acne is a condition like many other illnesses; without treatment a condition can worsen and cause not only physical but also mental strain. For children suffering from acne, start by researching P.acne bacteria and learn about how bacteria causes acne, then find the best acne treatment for your child's condition," adds Perez.
Probiotic Action is an advanced acne treatment that uses Probiotics for acne containing the "good bacteria" that is naturally found on healthy human skin. By using probiotics, Probiotic Action is an effective treatment that restores the normal bacteria content on skin. Probiotic Action will successfully clear skin when used as an adult acne treatment while protecting skin against bad bacteria, free radicals, and pollutants*.
*These statements have not been evaluated by the Food and Drug Administration. Probiotic Action is not intended to diagnose, treat, cure or prevent any disease.