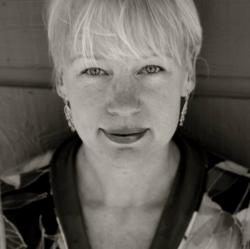 If the candidate can't make the connection from their skill set to my job posting, why are they making me find the connection?
Austin, TX (PRWEB) May 29, 2013
There are countless hiring strategies that companies implement in order to weed out the good talent from the great talent when it comes to college graduates and more senior level talent (Director and up). However, the mid-level range of talent seems to get lost in the mix.
Mid-level talent is a candidate with five to seven years of experience in their particular skill set. This is enough time for the candidate to have some experience with confrontation, strategic thinking, time management and working in a team environment. The candidate has weathered, and hopefully succeeded in, getting through work challenges that are uncomfortable yet have made them better equipped to advance in their profession.
Four red flags to look for when reviewing resumes for mid-level new hires:
1. The applicant does not clearly state the position they're applying for and how their skill set applies to that specific position. "This tells me that the candidate does not possess mid-level reasoning skills. If the candidate can't make the connection from their skill set to my job posting, why are they making me find the connection?" says Fischer.
2. The candidate has had three or four jobs in the last five years. "I've heard all of the rationale about why this is okay -- it's common in our industry to move around from position to position; it's the only way to increase salary and responsibility, etc." says Fischer. "But for me, this is a big red flag, as the sub-meaning of moving around is 'when things get tough at one job, I move on to the next honeymoon phase with my next employer.'"
3. The candidate's resume is a running list of responsibilities without mention of results. Showing specific results is a crucial component of the resume that lets potential employers better understand the candidate's successes. A poor example might look like this: Grew and managed (company name) online presence. While this is good information, it falls flat because the candidate did not qualify the data. Was the growth one percent, or 500 percent? How did the candidate grow the online presence? If you were looking at the candidate's resume as if it were a report on project performance, you'd notice the missing information. A much better example would look like this: Grew (company name) online presence by 40 percent utilizing an integrated approach consisting of social media and promotions.
4. The resume is littered with incorrect and misspelled information. "With mass resume submissions, forgetting to remove another company's name where mine is supposed to go is an automatic delete," says Fischer. Typos, in a world dominated by content, is another way resumes find the recycle bin.
About 97 Degrees West
Proudly based in Austin, Texas, 97 Degrees West is a fiercely independent agency, not only in ownership structure but, more importantly, from the conventional wisdom and practices of the marketing industry. They have depth and expertise in all the traditional areas -- interactive, account service, strategic planning and creative execution -- yet don't confine themselves to these boxes. The agency's strengths lie in its ability to identify a company's core values and develop clear, precise branding and positioning that have a creative voice and speak to the truth of the brand. 97 Degrees West is a HUB certified agency.