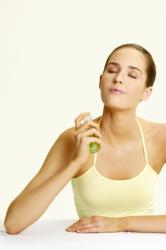 Miami, FL (PRWEB) May 31, 2013
Recently, the many uses for probiotics have gained enormous media attention. Products containing these helpful germs are being sold across the country and making their way into homes nationwide. With the rapid growth of health claims by probiotic products, the New York Academy of Sciences along with ISAPP released information on an upcoming conference in June to discuss the scientific facts surrounding the benefits of probiotics, prebiotics, and microbes. For companies like Probiotic Action, best known for their probiotic acne treatment, information discussed during the conference will continue to make the public aware of the powers of probiotics for acne, and overall wellness.
For those unfamiliar with the health claims associated with probiotics, these tiny germs have been known to: reduce inflammation in the GI tract, balance bacteria levels internally and externally, increase one's tolerance for heat, naturally control bad bacteria, aide in digestion, and treat breakouts as an acne treatment.
Probiotic Action spokesman, Fernando Perez explains what the findings of the conference could mean for the probiotics industry and the general consumer:
"For those who are wary of the benefits of probiotics, a conference like this will put those with doubts at ease. As a supplement, many are afraid to put too many scientific claims on the benefits of probiotics, but with the scientific research to be discussed later this month there should be no question whether or not probiotics are beneficial. As far as what this means for probiotic related industries, this conference may be beneficial in the fight to have probiotics better recognized for medical use, resulting in further growth and production of probiotic products."
For the general consumer, Perez foresees probiotic benefits being added to products such as soaps, toothpaste, and non-dairy food products to the list of items that may one day serve the public.
For additional information on the above mentioned sources and the upcoming conference see this link.
For more information on using probiotics as an adult acne treatment visit Probiotic Action's website, or connect with them on Facebook.
Probiotic Action is an advanced acne treatment that uses Probiotics for acne containing the "good bacteria" that is naturally found on healthy human skin. By using probiotics, Probiotic Action is an effective treatment that restores the normal bacteria content on skin. Probiotic Action will successfully clear skin when used as an adult acne treatment while protecting skin against bad bacteria, free radicals, and pollutants*.
*These statements have not been evaluated by the Food and Drug Administration. Probiotic Action is not intended to diagnose, treat, cure or prevent any disease.