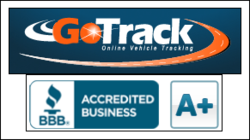 (PRWEB) May 28, 2013
GoTrack, the popular online commercial and personal GPS automobile tracking company, has announced the growing trend of concerned children using GPS technology to keep track of their elderly loved ones. Attracted by the promise of GPS's near pinpoint accuracy, more people than ever before are seeking the technology to bring about a new level of vehicle safety, security and peace of mind. For the first time in history, people can monitor the movements of their elderly family members from the comfort of their home computer or smart phone.
For millions of concerned children across the nation, caring for senior members of the family is of major importance, though it is frequently a difficult task to achieve. Often, significant distances separate loved ones, and factors like work and school obligations can create additional barriers. These challenges have compelled many to seek technological solutions.
GPS auto tracking devices have revolutionized the way in which automobile safety and comfort can be achieved. According to National Highway Traffic Safety Administration, nearly 30 million people over the age of 65 are licensed to drive in the U.S. This number is expected to more than double over the next 20 years.
For many senior citizens, driving is imperative to retain their independence. However, driving can present unique problems for seniors who are prone to memory loss or suffer from health issues. It is a real fear for many that senior family members can possibly get lost, drive erratically, or more.
GoTrack has helped thousands of customers around the nation protect the seniors in their life. With their unique car tracking system, users can have a sense of control and peace of mind that was not possible before this technology. They make it uniquely possible for children to monitor exactly where their senior loved one's vehicle is, where it is headed, and even how fast it is going 24 hours a day, seven days a week.
In addition, concerned children can set parameters for their loved ones to travel. If they wonder off the set parameters, a notification is sent instantly. This function allows them the liberty of not having to constantly monitor a computer, thus freeing them to carry about their lives.
As the senior driving population rapidly expands and the benefits of GPS car tracking systems becomes clearer to more people, the trend of GPS tracking senior's vehicles is only expected to continue growing.
GoTrack's state-of-the-art products and services are among the most sought after in the industry. In addition to senior tracking, their GPS vehicle tracking services help concerned parents monitor their teens and other high risk loved ones. As the trend of auto tracking senior family members continues to grow, GoTrack is proud to offer the best tools in the business to help keep seniors safe.
About GoTrack:
GoTrack™, Inc. is an online vehicle tracking company that allows customers to inexpensively track their commercial or personal vehicles with real-time, 24/7 GPS accuracy. Founded in 2001, GoTrack seeks to help customers manage their service businesses and to help individuals monitor at-risk loved ones on the road. GoTrack developed their own GPS devices and designed them for easy installation and regular automatic free upgrades to the system, including maps, every time the application is updated. They securely store customer data for up to 6 months. GoTrack has an A+ rating from the BBB. For more information, visit http://www.gotrack.com/.