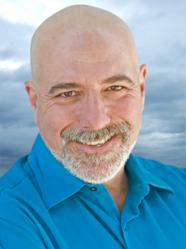 The standard medical treatment for eczema is actually not so much treatment as it is management...
Santa Monica, CA (PRWEB) May 30, 2013
According to a recent study by the Center for Disease Control and Prevention (CDC), parents are reporting an increase in eczema and other skin allergies among children under age 18 years. The study shows that the prevalence of skin allergies increased from 7.4% in 1997–1999 to 12.5% in 2009–2011, or 1 in 8 children, an increase of 69 percent.
Allergic conditions are among the most common medical conditions affecting children in the United States. An allergic condition is a hypersensitivity disorder in which the immune system reacts to substances in the environment that are normally considered harmless. Skin allergies are one of the most common allergies among children. In fact, the likelihood of a skin allergy is greater than that of a food allergy.
Eczema refers to a group of conditions that cause the skin to become inflamed or irritated and is almost always itchy. Affected areas usually appear very dry, thickened, or scaly.
The exact cause of this condition is unknown. Some people may suffer "flare-ups" of the itchy rash in response to certain substances or conditions. For some, coming into contact with rough or coarse materials may cause the skin to become itchy. For others, feeling too hot or too cold, exposure to certain household products like soap or detergent, or coming into contact with animal dander may cause an outbreak.
The standard medical treatment for this problem is actually not so much treatment as it is management using topical corticosteroids. Oral steroids may be prescribed for severe flare-ups. While the occasional use of topical steroids may not be harmful, prolonged use and the use of oral steroids may lead to a suppression of the immune system. A new class of FDA-approved drugs called Topical Immunomodulators (TIMs) work by reducing inflammation and other symptoms. While TIMs may have fewer side effects than topical corticosteroids, it has been theorized that they may lead to an increase risk of skin cancer.
It is because the unsatisfactory nature of the current treatment of skin allergies, both as to efficacy and safety, that Dr. Stuart H. Garber developed Dr. Garber's Natural Solutions for Skin, a unique biotherapy formula that safely and effectively addresses skin conditions while producing no harmful side effects. Furthermore, it is as safe and effective for children as adults.
Dr. Garber's Natural Solutions for Skin is one of a complete line of biotherapy remedies that include anxiety, environmental and seasonal issues, bone strength, and sleep disorders. The formula combines the three biotherapies—gemmotherapy, lithotherapy and organotherapy—which act in synergy to target and relieve the condition in a previously unattainable way.
Read Dr. Garber's "Dealing With Eczema the Natural Way" for some simple steps you can take to provide your child with safe, effective and natural relief.
Dr. Stuart H. Garber, D.C., Ph.D., has been practicing holistic medicine since 1981. He has lectured to throughout the United States, Europe, Asia, and Caribbean. In 1997, Dr. Garber became the first person in the United States to receive a Ph.D. in homeopathy. He practices in Santa Monica, CA where he also conducts research in natural supplements and homeopathic medicine.
Dr. Garber's Natural Solutions are sold in Whole Foods Markets, other retail outlets here and abroad, through Amazon.com, doctors offices nationwide and via his website store.