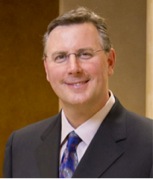 Fort Lauderdale, FL (PRWEB) May 29, 2013
An exclusive invitation-only group, Haute MD members represent the best doctors and surgeons in their respective specialty areas and markets. Dr. Messa, a board certified and world-renowned plastic surgeon, was handpicked for his exceptional talents in plastic surgery. He will continue to be featured as an exclusive expert for plastic surgery of the breast and body in the Fort Lauderdale area, FL.
About Haute MD Network
The Haute MD Network is comprised of the most prestigious doctors in various fields across the US. Members are revered for their skill in one of nine specialties: Breast, Face, Smile, Nose, Skin, Body, Orthopedic, Hair Restoration and Vision/Lasik. The Haute MD blog is a one-stop source for groundbreaking news, trends and events in the industry. Find the best doctors in your area by visiting our website: http://www.hautemd.com.
About Dr. Charles A. Messa
Dr. Messa is a double Board Certified Plastic Surgeon who has devoted his career to helping others through cosmetic plastic surgery. Dr. Messa completed his undergraduate education at LaSalle University where he graduated magna cum laude. He received his Doctor of Medicine degree from the Pennsylvania State University College of Medicine.
He subsequently completed a general surgery residency at the University of Massachusetts Medical Center, receiving honors as an outstanding surgical resident and teacher. He then completed training in Plastic and Reconstructive Surgery at the prestigious University of Pennsylvania Medical Center. Dr. Messa has attained dual Board Certification by both the American Board of Surgery and the American Board of Plastic Surgery. He is an active member of the American Society for Aesthetic Plastic Surgery and the American Society of Plastic Surgeons, and he has received the Allergan Medical Black Diamond Award as one of the top 1% of plastic surgery practices by volume in the country.
His academic accolades also include numerous publications with national and international presentations. Dr. Messa's warm, compassionate mannerisms, surgical ability, and individualized approach to plastic surgery have earned him many word-of-mouth referrals from across the United States and Europe.
To Learn More: Visit Dr. Charles A. Messa's Haute MD Profile.