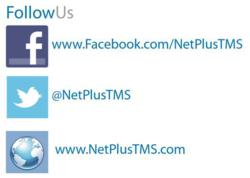 NetPlus can make an impact on O&M budgets by automating up to 90% of daily tasks.
Gaithersburg, MD (PRWEB) May 29, 2013
NetPlus, a leader in telecommunications management software solutions, has seen a growing demand for solutions to help with budget cuts due to Sequestration. In particular operations and maintenance budgets are being hit hard by the cuts. NetPlus has started educating partners and clients (government and commercial organizations) on the capabilities within NetPlus Telecommunications Management System that can significantly reduce O&M costs.
"NetPlus TMS is a product suite that really makes an impact on operations and management budgets. By automating up to 90% of every day processes like work order processing, approvals, provisioning, alarm collection and processing, CDR collection, billing and invoicing, vendor invoice processing (telecom expense management), and more, NetPlus TMS can lower overall O&M budgets year after year," said Matt Lewis, President of NetPlus.
According to the Washington Post sequestration is projected to cut $84.4 billion dollars in spending in 2013 and to increase annually (http://www.washingtonpost.com/blogs/wonkblog/wp/2013/02/20/the-sequester-absolutely-everything-you-could-possibly-need-to-know-in-one-faq/) , organizations need solutions to maintain operations with less funds. NetPlus TMS is an award winning telecommunications management system, proven to increase efficiency and increase productivity, leading to savings at many organizations both in the federal government and commercially.
NetPlus TMS has helped organizations wrap their arms around their voice telecommunications networks; define the migration path to new and cost-effective technologies; save significant money in contractor and employee resources; provide key information on budgets and spends by department/division/user; manage enterprise assets and cable; process vendor invoices/reconciliation; perform mass moves/adds/changes/disconnects; manage wireless assets; simplify service order provisioning; establish a simple effective order processing system; create work orders and invoices.
About NetPlus
NetPlus is a leading Communications Management solutions provider for both commercial and government entities.  With over 25 years of experience NetPlus offers a suite of solutions for expense management, data validation, fault management, inventory tracking and control, provisioning, and more.  Customers like Department of Defense, Department of State, United States Air Force, Avaya, Verizon, and the Pentagon utilize NetPlus solutions for the daily operation of their communications and data network.  NetPlus is JITC certified and can be procured through Vanguard and GSA.  Headquartered in Gaithersburg, MD, NetPlus is a division of Ventraq Corporation. For more information, visit http://www.NetPlusTMS.com.
*From the Washingtonpost.com