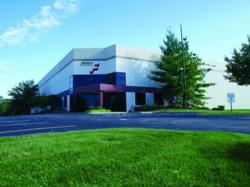 In today's manufacturing environments, to be competitive it's no longer good enough to do things the same old way, and safety is no exception
Saint Louis, MO (PRWEB) May 29, 2013
As businesses continue to journey through rough economic terrain, employers are searching for new ways that will not only improve their bottom line, but maintain a safe and productive workplace. According to the Occupational Safety & Health Administration (OSHA), lost productivity from work-related injuries and illnesses costs U.S. Companies a total of $60 billion each year. French Gerleman, a St. Louis-based independent distributor of electrical, automation, datacom and power transmission equipment, is launching a new safety division that will focus on increasing customer productivity through state-of-the-art safety equipment and processes.
French Gerleman's safety division will offer safety audits to identify procedures and systems that will not only enhance safety, but also identify optimum safety products to help protect workers while minimizing the equipment's impact on productivity.
The 90 year-old family owned company has a reputation for providing solutions for a wide range of automation, datacom, electrical, and mechanical power transmission needs. The addition of the safety division will allow customers to rely on French Gerleman's audits and products to help them deploy proper safety solutions.
"In today's manufacturing environments, to be competitive it's no longer good enough to do things the same old way, and safety is no exception" said Steve Grimm, Senior Vice President of Sales and Marketing at French Gerleman. "Worker productivity is key. When it comes to lost man hours due to injury, or reduced capacity because the safety product you've used for twenty years hampers motion, you have to re-evaluate and do it better. French Gerleman is committed to helping companies create safer work environments by incorporating the latest technologies in both their personal and machine safety programs."
French Gerleman's safety audits will serve customers by identifying solutions to enhance both safety and productivity. The solution could be simply changing the style of gloves to avoid potential injuries or making sure all machines are outfitted with lockout/tagout procedures to protect employees from the release of hazardous energy.
Once solutions are identified, the distributor can provide a wide range of safety products including eye and face protection, fall protection, first aid, protective clothing, and many others. French Gerleman also can assist with safety programs including lockout/tagout practices or minimizing arc flash occurrence and injury.
"Having proper safety procedures and equipment in place isn't just a good thing to do for workers, it can give companies a competitive advantage through increased productivity, and minimized lost time expense due to injury," said Grimm. "Our goal is to help companies be safer places to work."
About French Gerleman:
French Gerleman is the region's leading supplier of electrical, automation, datacom, power transmission, and safety products and services to industrial, commercial and construction markets. Based in St. Louis, MO, French Gerleman has locations in Quincy, IL; Kansas City, KS; Columbia, MO; and Washington, MO. For more information, visit http://www.frenchgerleman.com.