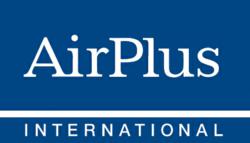 Alexandria, VA (PRWEB) May 29, 2013
In the latest edition of The Wire...from AirPlus, 119 corporate travel managers from North America share their opinions on the continuing consolidation of the global airline market. Of the respondents, more than 50 percent reported annual travel spend above $10 million and 24 percent reported spend above $50 million.
As mergers, acquisitions, joint venture agreements and tight alliance partnerships continue to consolidate the airline market, travel buyers cite stronger pricing power, reduced capacity and a weaker negotiation position as primary concerns.
Among surveyed buyers:
Nearly 37 percent manage contracts with individual airlines
Just more than 28 percent manage global contracts
Of those with global contracts, about half contract with individual airlines, while the other half manage global alliance contracts
Less than 8 percent negotiate with carriers for domestic-only volume
More than 23 percent remain without any preferred airline contracts
The primary concerns of travel buyer respondents include*:
Higher prices due to less competition and/or lower capacity (84.5 percent)
Reduced seat availability due to lower capacity in the overall market (59.2 percent)
Less negotiating leverage for domestic agreements (54.5 percent)
Erosion of service due to less competition (44.7 percent)
Less negotiating leverage for international/global agreements (33 percent)
Fewer direct flights due to consolidation of hubs (33 percent)
Fewer overall routes (28.2 percent)
Reduced frequency on critical routes (28.2 percent)
Erosion of service due to complexities of integrating systems (25.2 percent)
While in the United States, domestic tie-ups like the recent agreement between US Airways and American Airlines generate the most news, on a global basis, mergers and joint venture agreements have also condensed the number of airlines operating in the marketplace*.
According to travel managers, the transatlantic routes are cause for most concern (59 percent), followed by transpacific (28 percent), the European market (24 percent) and the Asian market (23 percent).
However, whether such fears will be realized remains to be seen. According to AirPlus International's North America President and CEO, Ron DiLeo, "Historically, the initial reaction to airline consolidation is one of fear: prices are going to go up, route access will decrease and service will decline. However, it is also important to recognize that through these mergers, joint ventures and alliances, airlines are becoming more financially sound and reducing risk, which in turn protects the entire travel marketplace and allows them to better serve their customers."
For more details, including a complimentary PDF of the survey results, please click here.
The Wire...from AirPlus is a monthly pulse report for the business travel industry on timely and relevant topics.
*Total adds to more than 100 percent because respondents were able to select multiple answers.
About AirPlus International
AirPlus International is one of the leading international providers of solutions for daily business-travel management. More than 40,000 business customers rely on AirPlus for their business travel payment and analysis needs. The products and services are distributed worldwide under the AirPlus International brand. The AirPlus Company Account is the most successful invoicing account of the Universal Air Travel Plan (UATP). For further information, please refer to http://www.airplus.com.