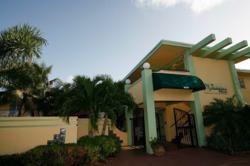 With trauma as one of the leading underlying causes of addiction and alcoholism, we felt strongly that our treatment program should include this dynamic
Deerfield Beach, FL (PRWEB) May 29, 2013
The Florida House Experience, an all inclusive drug addiction treatment center, located in Deerfield Beach, opened it's Trauma Resolution Program in April 2013. The Florida House created a program devoted to treating anyone struggling with post-traumatic stress disorder (PTSD), and addiction. The program consists of psychological and psychiatric evaluations followed by a treatment plan, the introduction of tools and coping mechanisms, and ongoing support and services during the aftercare process.
The Florida House has decided to create this program in order to address the underlying issues that cause addiction, by providing all levels of care to their patients. PTSD is one of the most common co-occurring diagnoses found in people that seek treatment for alcohol or drug problems. It is estimated that as many as 59% of women and 38% of men in treatment suffer from symptoms related to trauma.
Along with our treatment The Florida House Experience also introduces patients to the Seeking safety program. This program is designed for people with a history of addictions and trauma. Dr. Najavitz at Harvard Medical School and Mclean Hospital beginning in 1993 developed Seeking Safety with funding from the National Institute of Drug Abuse.
The Florida House Experience provides all levels of care at their facility including drug and alcohol detox, inpatient and outpatient treatment, dual diagnosis, day treatment, aftercare and sober living programs, and now the trauma program. Visit http://www.floridahouseexperience.com/trauma-program/ for more information on the program.