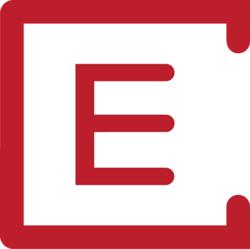 Because CE is known as an innovator in marketing and advertising, they are a good fit for WGU.
Detroit, MI (PRWEB) May 29, 2013
Marketing communications agency Campbell Ewald (CE) announced today that it has been named Agency of Record for Western Governors University (WGU), a nonprofit, online university serving nearly 40,000 students in all 50 states. WGU selected CE after a review that included several major U.S. agencies. CE will be responsible for the university's national and state-based marketing and advertising.
"WGU is revolutionizing higher education in America," said Angela Zepeda, President, Managing Director, of CE. "CE is very excited to work with this innovative university to help them communicate their unique positioning in student-centered, affordable, competency-based learning."
WGU was founded in 1997 by 19 U.S. governors with a mission to expand access to higher education through online, competency-based degree programs. Created to provide a flexible, affordable college option for working adults, WGU has flourished into a national university and was recently named one of Fast Company's 50 Most Innovative Companies for 2013. WGU offers more than 50 accredited bachelor's and master's degree programs in business, IT, K-12 teacher education, and health professions, including nursing.
"WGU is known in higher education for our innovation and focus on the success of our students," said WGU's Chief Marketing Officer Patrick Partridge. "Because CE is known as an innovator in marketing and advertising, they are a good fit for WGU. We look forward to working with them."
This win follows a number of new business coups from CE including Zipcar and Edward Jones.
About Campbell Ewald
Campbell Ewald is one of the nation's largest communications brands, made up of a collective of thought leaders with innovative capabilities both traditional and specialized, including advertising; insights and solutions planning; integrated content strategy and development; social, relationship, retail and experiential marketing; interactive/digital; and strategic media planning and buying.
Campbell Ewald has offices in Detroit, Los Angeles, San Antonio, Miami and Washington, D.C. A part of The Interpublic Group of Companies, CE partners with a score of national and regional brands, including Alltel Wireless, Carrier, Chicken of the Sea, Consumers Energy, General Motors, Ghirardelli, Kaiser Permanente, Los Angeles Tourism & Convention Board, Olympic Paints and Stains, OnStar, USAA, the United States Navy, and Zipcar.
About Western Governors University
Western Governors University (WGU) is the first university in the U.S. offering accredited, competency-based bachelor's and master's degree programs. WGU has been featured on NPR's "All Things Considered," NBC Nightly News with Brian Williams, CNN's "Schools of Thought," and in The New York Times. WGU is accredited by the Northwest Commission on Colleges and Universities, and its Teachers College is the first exclusively online provider of teacher education to receive accreditation for its teacher licensure programs from NCATE, the National Council for the Accreditation of Teacher Education. The WGU nursing programs are accredited by the Commission for Collegiate Nursing Education* (CCNE), and its B.S. in Health Informatics is accredited by CAHIIM (Commission on Accreditation for Health Informatics and Information Management Education).
The states of Indiana, Washington, Texas, and Missouri have partnered with Western Governors University to create WGU Indiana, WGU Washington, WGU Texas, and WGU Missouri. Accredited through Western Governors University, these state-endorsed universities were established to add affordable capacity to the states' higher education options by providing new college opportunities for working adults.
WGU has earned the support of more than 20 leading corporations and foundations. They include institutions such as AT&T, Bill & Melinda Gates Foundation, Lilly Endowment, HCA, Hewlett-Packard, Lumina Foundation, Microsoft, Oracle, SunGard Higher Education, and Zions Bank. More information is available at http://www.wgu.edu or by calling 866.225.5948.
*Western Governors University offers nursing programs that are accredited by the Commission on Collegiate Nursing Education (One Dupont Circle, NW, Suite 5380, Washington DC 20036, 202-877-6791).