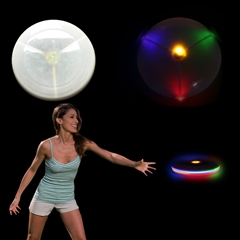 Chicago, IL (PRWEB) May 29, 2013
Memorial Day has come and gone and is often celebrated as the kickoff to the summer season. The summer is full of outdoor activities, including backyard barbeques or parties, concerts, and trips to the beach. At these events, individuals often participate in lawn games and activities, whether it is sand volleyball at the beach or a game of bag toss. In honor of warmer weather, Chicagoland party supplies retailer, Windy City Novelties, offers a list of the top ten lawn games and activities to be played this summer.
1.) Bags
Bags--also known as "bean bag toss," "cornhole," or "corn toss"--is one of the most popular games played at backyard parties, on a day at the beach, at tailgates, etc. The game consists of two angled platforms with a hole located at the top of each one, eight bean bags—four of which are of a different color, and two teams of two. Players take turns tossing the bean bags at the platforms, aiming to get them into the hole in order to score points. Bean bags tossed into the hole are awarded the most points, while bean bags tossed onto the platform are awarded less points.
2.) Horseshoes
Horseshoes is another very common lawn game. However, this game often requires a built-in horseshoe pits. The game is played between two people, or between two teams of two people. Similar to bags, players take turns tossing horseshoes in order to score points. The highest points are scored if the horseshoe makes it around the stake, but points are awarded for tossing the horseshoe near the stake. Horseshoes may be dangerous for younger children, but children can get in on the fun with a plastic, portable version.
3.) Frisbee
As with catch, tossing a Frisbee back and forth is a fun activity to partake in on warm, sunny days. To make throwing a Frisbee more interesting, individuals often form games that include the Frisbee. Some popular games that are played with Frisbees include Ultimate Frisbee, Fricket (Cricket with Frisbees), Disc Golf, and Polish Horseshoes, or "Beersbee." Frisbee games and activities can stretch into the night when using light-up, LED Frisbees.
5.) Bocce Ball
Bocce Ball is an Italian lawn game that consists of metal or plastic balls, and typically two teams of two individuals. The game must be played on a large, grassy area. There is a smaller ball within the set of balls, called the jack, which is thrown out by one of the teams. All players then must aim to throw their balls, in an underhand bowling motion, near the jack. The team with a ball the closest to the jack receives points. The team receives a point for each ball that is closer to the jack than the other team's closest ball. This continues until one team reaches the desired maximum points, typically 7 or 13.
6.) Limbo
Limbo is a necessary game for those hosting a luau or beach-themed party. Limbo is a game that tests individual's flexibility. A stick is placed horizontally between two poles. Everyone must form a line to bend backwards underneath the stick, trying not to touch it while walking under it. If a person touches the stick, or falls, they are disqualified and may not proceed to the next round. Once everyone has gone under the limbo stick once, the stick is then lowered and the process continues until there is one person left standing to claim the winning title.
7.) Water Fight
A water fight is a great activity for kids to participate in on a hot summer day. Kids can run around the backyard squirting each other with water guns, or they can fill up water balloons to toss at each other. A water balloon toss is also a great game for guests to participate in at backyard parties during the summertime.
8.) Volleyball
Sand volleyball is a great game to play when spending the day at the beach. A minimum of four people are needed to toss the ball back and forth over the net. Individuals can also play this game in swimming pools or in backyards.
ABOUT WINDY CITY NOVELTIES
Windy City Novelties, a party supply company founded in 1983, is known for their great selection and competitively priced items. They have an A+ rating from the Better Business Bureau and are also a NexTag 5 star Seller. From their website, windycitynovelties.com, they offer fast and friendly shipping along with great customer service. From glow sticks in every color of the rainbow, to party decorations in a variety of themes, and even a vast selection of adult and kids Halloween costumes at the best prices, Windy City Novelties has over 15,000 products and adds more each week. Windy City Novelties also provides party and gift ideas and advice. For help or more suggestions, email our experts.