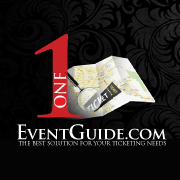 The Solution To Las Vegas Show And Attraction Ticketing
Las Vegas, NV (PRWEB) May 30, 2013
The solution to Las Vegas show and attraction ticketing is finally here! Just as the name suggests, 1EventGuide.com is the only event guide needed when searching for upcoming events in Las Vegas. Because the business is run by people who live right within the city, customers can trust that they are being provided with all of the very best information and deals, straight from the source.
At 1EventGuide.com, visitors will find a thorough, collective list of all of the coming local shows and attractions in the Las Vegas area. This eliminates the need to waste valuable time searching across several websites to find shows which please the whole family. The website is user-friendly and easy to navigate, allowing visitors to select the sorts of shows and events they might enjoy, and eliminate the rest.
Even more convenient is the ability that 1EventGuide.com provides to ticket vendors to advertise for their upcoming shows or events. Any business, attraction, or event who would like their tickets to be available through the website need only contact them to inquire. They also gladly feature banners for events which everyone who views the website is sure to see! Advertisements for these events can be added to the newsletter as well, which is sent out to those who sign up for special notifications.
While their current focus is to provide cheap Las Vegas show tickets, they do intend to expand their expertise to other cities as well - making it easy to find tickets to any event, no matter where the vacation. Consumers may sign up for the 1 Event Guide VIP newsletter to be kept up-to-date with the expansion, and receive early notification of new shows. The newsletter also may occasionally provide extra discounts on already cheap show tickets, Las Vegas-wide. The VIP newsletter features the best discount show tickets Las Vegas has to offer for local magic shows, adult-themed shows, production shows, comedy shows, hypnosis shows, tribute shows and attractions.
To see what makes them so advanced and convenient, visit 1EventGuide.com. To contact them, visit the Feedback page found on the website. They are glad to communicate with those who visit their website and love receiving feedback.