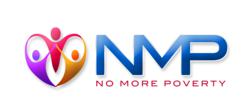 Los Angeles, CA (PRWEB) May 31, 2013
Global Family thanks the Omidi brothers and No More Poverty for their support. Global Family operates rescue shelters and club activity that offer education, guidance, tools, and support to impoverished children and families in the underdeveloped nations of India, Nepal, and Myanmar. Unlike many other organizations dedicated to child rescue which offer institutional care, Global Family focuses on re-uniting children with their families. When this is not possible, they find passionate and loving caregivers who will provide the children with permanent family care.
"We are so privileged to see firsthand the transformation in the lives of children who, at one time, had no hope," says Jennifer Jensen, Executive Director for Global Family. "We sincerely thank Julian Omidi, his brother Dr. Michael Omidi and their charity, No More Poverty for helping us in our efforts to offer hope to children and families living in desperate situations."
No More Poverty (http://www.nmp.org) is a not-for-profit charity organization (with a pending 501(c)3 application) founded by brothers Dr. Michael Omidi and Julian Omidi. The organization seeks to end poverty at home and abroad by supporting the efforts of like-minded charities and agencies. Current efforts are focused on increasing awareness of and donations to charities already doing great work to address poverty and its staggering effects throughout the world. The plan is to expand our activities to include fostering business development and job creation in disenfranchised areas.
Join us in the fight for No More Poverty. Suggestions for worthy partners in the fight for No More Poverty are welcome. No More Poverty does not accept monetary support, but instead encourages direct donations to the charities featured on the organization's website. For more information, please visit the organization's social media pages on Facebook, Twitter, Pinterest and Google+.
Since Global Family (http://www.myglobalfamily.org) began 20 years ago, thousands have been educated about the risks of trafficking and abuse, and hundreds of girls have been rescued from trafficking and systematic abuse through the Daughter Project. Global Family aims to protect children and preserve families and treat each child in their programs as though they are as precious to God as their own. 100% of funds designated for child sponsorship and the Daughter Project (daughterproject.org) are given directly to the child and family. No administrative costs are deducted.