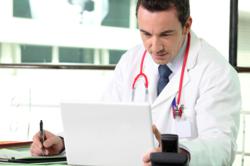 Are there two bigger trends than healthcare and technology? So when you combine them, it is pure gold in terms of investment and advancement. The markets are soaring.
-Robert Granader
CEO
(PRWEB) May 30, 2013
MarketResearch.com announces publication of Healthcare IT, Patient Monitoring & Telemedicine, a Whitepaper that takes a dive deep inside the dynamic Healthcare IT market.
In Healthcare IT, Patient Monitoring & Telemedicine, author Melissa Elder, a leading healthcare industry analyst, describes the latest changes in policy, practices, and consumer awareness that are revolutionizing the medical care field, creating enormous investment growth in the healthcare market.
Key points covered in Healthcare IT, Patient Monitoring & Telemedicine include:
-How advanced patient monitoring systems and telemedicine leverage technology to streamline access to patients, shrinking the length of hospital stays, and lowering costs for the chronically-ill.
-How recent reform legislation passed by the U.S. Congress will increase government spending on healthcare by 20 percent of GDP by 2012, with funding for IT initiatives representing a big portion.
-The many ways that medical care providers around the world are adapting to changes in healthcare IT, affecting social and economic conditions worldwide.
-A look at the factors that have pushed the value of the global market for remote patient monitoring to $22 billion.
-An exploration of how healthcare IT will undergo additional growth nationwide in the coming years, as states and the Federal government allocate more than $19 billion toward upgrades and implementation.
In all, Healthcare IT, Patient Monitoring & Telemedicine provides a thorough, timely look at the healthcare technology industry from the investment, policy, and consumer aspects of the marketplace. The whitepaper is ideal for those in the healthcare field who are contemplating the integration of health technology solutions across global medical fields.
Click to download Healthcare IT, Patient Monitoring & Telemedicine.
About MarketResearch.com
MarketResearch.com is the leading provider of global market intelligence products and services. With research reports from more than 720 top consulting and advisory firms, MarketResearch.com offers instant online access to the world's most extensive database of expert insights on global industries, companies, products, and trends.