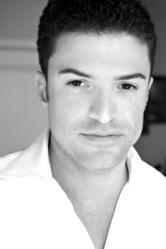 Our goal is to reach top 50 providers by January 2014. Our people will make this happen.
Los Angeles, CA (PRWEB) May 29, 2013
ShapeMed (http://www.shapemed.com) – Atlanta, GA, a leading, state-of-the-art laser and aesthetic medicine center has been named Allergan Inc.'s156th largest provider in America. ShapeMed has repeatedly achieved Black Diamond Status with Allergan. The certification is awarded to leaders in the field of medical aesthetics and demonstrates their commitment to innovation, excellence and the highest level of patient care. Less than 1% of MD's nationwide achieve this level of achievement within the Allergan physician network. This distinction and national ranking cements ShapeMed as affordable Atlanta Botox provider.
As an Allergan Black Diamond Partner, ShapeMed joins an elite group of physicians, facilities and expert injectors. ShapeMed is a longtime and respected provider of Botox®, Juvederm® and Latisse®, and is recognized as a trailblazer for its commitment to advanced technology and treatments, world class products and results-driven cosmetic procedures and treatments.
"We are proud to be named the 156th larget provider in America," said Dr. S. Mark McKenna, medical director. "The national ranking is humbling and it reinforces our commitment to push the envelope in the field of medical aesthetics and deliver high quality, leading-edge service and care. This honor is truly a testament to our staff and to superior patient outcomes."
In speaking with representatives of Allergan Inc. Dr. McKenna feels that ShapeMed is only scratching the surface on its potential within the Allergan provider network. "Based on our current growth rate, we feel like top 50 is a reasonable expectation by January 2014," says McKenna.