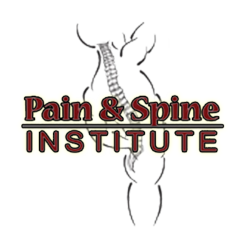 "Dr. Patel is by far one of the kindest and most understanding medical professionals. He has and continues to help maintain a quality of life I would not normally enjoy. God bless him!" -Steve M.
Joliet, Illinois (PRWEB) May 29, 2013
The Pain & Spine Institute in Joliet, Illinois is excited to announce the launch of their brand new website. While they have had an online presence for sometime now, the physicians at the Pain & Spine Institute decided to approve the development and creation of a much needed digital upgrade to better serve their patients by making information much easier to access and use.
The new website is brighter and easier to navigate than before. Where a dull grey, white, red, and black palette once resided has been filled with bright white backgrounds that make the content and text really pop out to the user. The new website has non-flash dynamic sliders that users can use to easily and seamlessly navigate to and from pages of interest and information. High quality images and easy to read text quickly distinguish the website of the Pain & Spine Institute from other similar physician's websites on the Internet. There are no pesky pop-up windows that want users to sign up for newsletters; no flash sidebar and header ads that make outlandish claims of "old, weird tricks" that "really work." The only thing the website has is easy to read medical information, easy to find contact information, and a simple navigation scheme.
Along with the launch of the new website, the physicians and staff at the Pain & Spine Institute in Joliet, Illinois, invite anybody living with pain associated to work injuries, auto accidents, sports mishaps, and everyday aches and pains to call or contact them using the easy and fast contact form on the website. Dr. Sharma and Dr. Patel, both double board-certified medical professionals, have years of experience and training in pain management and treatment. Many residents and sufferers of chronic pain and debilitating aches in and around Joliet, Illinois, have benefitted from the professional and effective treatments offered at the Pain & Spine Institute. Dr. Sharma and Dr. Patel invite Internet users to visit the new website and spend a few moments getting to know their way around. Users are also invited to visit the Google+, Facebook, and Twitter pages of the Pain & Spine Institute and leave reviews and feedback. Local businesses like the Pain & Spine Institute rely on this highly valuable information to refine and improve website user experience as well as develop and implement better services for their clients.
The Pain & Spine Institute can be found online at Pain-spine.com and they are located in Joliet, Illinois. Their office hours are Monday through Friday from 7:00 am to 5:00 pm, CST. The website has a tool that can map out and provide turn-by-turn driving directions to the office for those unfamiliar with the area.