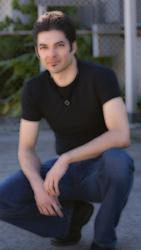 A guy who wants to learn how to approach a girl must first make sure no issues keep him from taking that first step.
San Mateo, CA (PRWEB) May 29, 2013
Sometimes the hardest part of dating - for a man - is walking up to a girl for the very first time and striking up a conversation. Dating Expert Carlos Xuma's newest report on how to approach a girl attempts to destroy that problem for men.
"The easiest way to overcome obstacles to approaching someone involves working a simple multi-step plan that will address any and all issues that are preventing a guy from approaching a girl with ease," says Xuma.
As in most aspects of dating, Xuma says, a little bit of information goes a long way: "In this instance, a guy who wants to learn how to approach a girl must first make sure he doesn't have any issues that are keeping him from taking that first step. The ten-step plan outlined in the new report makes sure that obstacles, such as approach anxiety are stopped and defeated in their tracks."
Once the obstacles to approaching are conquered, according to Carlos Xuma, then men continue working the plan and come up with successful strategies to approach women.
"These tried-and-true techniques on how to approach a girl have been tested out by hundreds of men over the years," Xuma says. "They are the tips that men say make approaching a girl as easy as can be."
Xuma states that the pay off to learning the best method to approach a girl is almost always immediate.
"Along with overcoming approach anxiety, and ways to tell a girl is interested in you, the report also teaches guys how to successfully turn that approach into a later meeting — or date — if you will," says Xuma. "Because for most guys, that is the ultimate goal in approaching a woman — snagging a future meeting or get-together."
Xuma's report on how to approach a girl draws from a variety of sources and situations from thousands of men he has worked with over the years.
"That's the benefit of this report," Xuma says. "Men have personally tried each and every one of these strategies and reported back on what works and what doesn't.
"Information like this is golden. And when it is coming from such a wide variety of men in numerous situations from around the world, that's when someone can report with confidence what works and what doesn't. These tips and techniques weren't made up out of thin air. They really work."
Carlos Xuma has spent years teaching hundreds of men important dating skills and flirting tips for guys, such as how to flirt with girls, how to seduce a woman, seduction tips, how to get a girlfriend, and how to approach a girl. Xuma has been a dating expert and attraction adviser for more than 10 years, is the author of numerous articles and books, including The Bad Boy Formula, Secrets of the Alpha Male, and the Girlfriend Training Program, and has appeared on ABC and CBS television and Playboy radio.
Learn more at his website, http://www.carlosxuma.com.