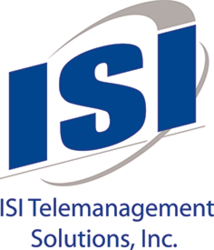 We are pleased to provide organizations with a single, unified reporting solution for all communications activities
Schaumburg, IL (PRWEB) May 29, 2013
ISI Telemanagement Solutions, Inc., a leading provider of telecom management solutions to thousands of organizations around the world, has announced the compatibility between their call reporting software, Infortel® Select, and Microsoft's Lync Server 2013.
Deployed globally, Infortel Select provides full reporting and billing for all Lync communication modes, including; voice, video, instant messaging, and file transfers.
It can track activities on telephones, the Lync client, and Lync mobility devices to provide a unified reporting platform for all modes of Lync communications.
"As our customers increasingly include video and mobility into their communications activities, we are pleased to provide a single, unified reporting package for all communications," said Mitchell Weiss, Director of Unified Communications for ISI Telemanagement Solutions. "With Infortel Select, enterprises can manage all communications, using any device at any time. Additionally, service providers can use Infortel Select to create a flexible billing system for their hosted Lync deployments."
As a participant in Microsoft's Technology Adoption Program (TAP), ISI was able to have full, certified compatibility with Lync Server 2013 upon its release.
"The Lync ISV qualification program is designed to help ensure that qualified applications meet customer expectations for specific scenarios. Designed with enterprise class industry standards, testing covers performance, reliability, and SDK/API utilization," said Jon Morrow, Senior Program Manager for Microsoft.
"Only products that meet rigorous and extensive testing requirements and conform to the specifications and test plans received the qualification."
To learn more about ISI and Infortel Select, please visit: http://www.isi-info.com.
ISI's Solutions portfolio brings together time-proven technologies to report and record on your voice and video communications, including wireless and landline Call Accounting & Reporting, Telecom Audit & Optimization, Call & Video Recording, Invoice & Inventory Management, and Wireless Management. ISI's facilities, processes, and data security comply with ISO 9001:2008, SSAE16, HIPAA, Safe Harbor and other important standards.