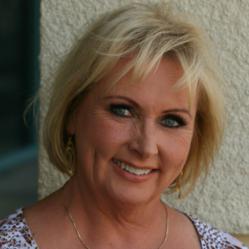 I discovered I always have choices and sometimes it's only a choice of attitude
Yorba Linda, CA (PRWEB) May 29, 2013
Nancy Ferrari Media announces the official book launch, Contagious Optimism: Uplifting Stories and Motivational Advice for Positive Forward Thinking, by author David Mezzapelle, along with several co-authors, including co-author Nancy Ferrari,life empowerment coach, speaker, author and radio/media personality.
As Nancy Ferrari is the host of The Nancy Ferrari Show, her featured guest on June 17, 2013, 9:00 a.m. PT/12:00 p.m. ET will be David Mezzapelle who will share even more about Contagious Optimism and upcoming events and book signings.
The Nancy Ferrari Show airs live on W4CY Radio within The Intertainment Network, every Monday at 9:00 a.m. PT/12:00 p.m. ET and every Friday at 10:00 a.m. PT/1:00 p.m. ET and features what's right in the world and experts who make a difference. It goes without say that Contagious Optimism is in alignment with Nancy Ferrari's messages. The book is a practical guide to forward thinking, including over one hundred stories and parables of amazing life turnarounds and contagious insight from real people around the world, as well as advice and guidance from business leaders, visionaries, and professional experts.
David Mezzapelle has been motivating people to be positive thinkers since childhood. He was the founder and director of marketing for Goliath Technology, a leader in data center infrastructure that supported corporations, schools and government agencies worldwide. Throughout his life, he encountered many peaks and valleys, all of which he is grateful for and never lost sight of his way. Mr. Mezzapelle maintained his positive attitude and confidence at peak levels and has been a contributing writer for the Wall Street Journal and various international publications.
The Nancy Ferrari Show also will feature Nancy Ferrari's innate positive attitude as she shares her optimistic and positive insights in life which are featured within the book. Contagious Optimism is available for pre-orders now and the official release date for immediate purchase is June 15, 2013 on Amazon.com
Nancy Ferrari may be reached directly at http://www.nancyferrari.com and nancy(at)nancyferrari(dot)com.