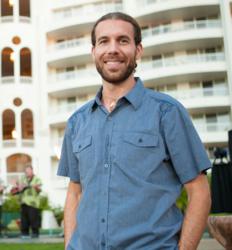 "Joining other like-minded business professionals from around the globe is an exciting opportunity for all of us to learn from one another and advance our companies to the next level."
- Quayle Hodek
CEO, Renewable Choice Energy
Boulder, CO (PRWEB) May 30, 2013
Colorado-based Renewable Choice Energy (http://www.renewablechoice.com) announced today that founder and CEO Quayle Hodek will be a featured speaker at the upcoming K.E.Y. PLATFORM Conference in Seoul, South Korea, June 18-19, 2013.
Hodek is widely recognized as a pioneer in green power marketing for his efforts introducing renewable energy and carbon reduction options to new markets and industries. Since founding the company in 2001, Hodek has built Renewable Choice into one of the largest and most respected renewable energy and sustainability companies in the U.S. In 2006, Hodek helped Whole Foods Market become the first major corporation to go to 100% renewable energy, spurring dozens of other multinational corporations to follow suit. Today, the company's clients include 50 of the Fortune 500, more than 4,000 LEED-certified green buildings, and scores of government clients and middle-market businesses.
The K.E.Y. PLATFORM conference is hosted by MoneyToday, one of the leading Korean economic media organizations and commemorates the 12th anniversary of its founding.
"It is our great privilege to invite Renewable Choice Energy to speak at the K.E.Y. conference," said Heajin Shin of MoneyToday. "We value the energy expertise that Mr. Hodek will bring to the conference and our session on the View of Future Energy as well as his experience in social ventures and responsible business."
Under Hodek's leadership, Renewable Choice has developed innovative products and services to meet the growing demand for sustainable alternatives, including the Wind Power Card, the first renewable energy retail product; Green Your Phone, a cell phone offset product developed in conjunction with Best Buy; and Mosaic, a web-based carbon management software platform that helps organizations of all sizes measure and reduce their carbon emissions.
Hodek was instrumental in the creation of the Green-e Certification Program, North America's highest industry standard for renewable energy purchasing. Hodek and Renewable Choice are also founding members of the Renewable Energy Markets Association (REMA), a trade association dedicated to maintaining and growing strong markets for renewable energy in the U.S.
Called one of the "7 Hottest CEOs" by Treehugger.com and named one of Red Herring's top 25 entrepreneurs under 35, Hodek has been featured in numerous national and international media outlets including The New York Times and the Wall Street Journal, and given the Green Power Beacon award for market development from the U.S. Department of Energy. In 2011, Renewable Choice became a certified B-Corp, and in 2012, received the Supplier of the Year award from the Environmental Protection Agency.
"I am delighted to have the opportunity to speak at the K.E.Y. PLATFORM event," said Hodek. "Joining other like-minded business professionals from around the globe is an exciting opportunity for all of us to learn from one another and advance our companies to the next level."
For more information on the K.E.Y. PLATFORM conference, visit http://www.keyplatform.or.kr/.
About Renewable Choice
Founded in 2001, Colorado-based Renewable Choice Energy is a premier provider of green power, carbon offsets, sustainability consulting, and renewable energy advisory services. Renewable Choice works with Fortune 500 Companies, educational institutions, small businesses, residential customers and has worked on over 4,000 LEED® green building projects. Renewable Choice and its clients have received prestigious awards from the EPA and DOE for supporting and expanding the renewable energy market—including the coveted EPA Green Power Supplier of the Year in 2012--and have been featured in hundreds of media outlets including The New York Times, Wall Street Journal, CNN, USA TODAY, and more. To learn more, visit http://www.renewablechoice.com.