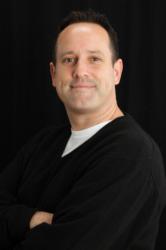 "Go-Grill-A-Rub has just the right amount of heat and smoky sweetness to tantalize your taste buds with flavor instead of salt."
Kelseyville, CA (PRWEB) May 30, 2013
"We are excited about our new organic salt-free blend, because it adds sizzle and heat without the harmful effects that sodium wrecks on your health," says, Jason Sherwood. "You will never miss salt with Go-Grill-A-Rub on your steak!" he says, from their offices in Kelseyville.
Sherwood (41), brings enthusiasm and an acquired palette to the blend he and his cousin, Jeremy Fitzpatrick (34) created for barbecue enthusiasts.
"Go-Grill-A-Rub has just the right amount of heat and smoky sweetness that makes chicken, pork, and beef makes you want to come back for seconds and thirds," says Sherwood.
The small family business that captured the fancy of Sherwood and Fitzpatrick as youngsters is now back to the delight of these cousins and to the droves of loyal fans who still remember the original Parsley Patch Salt-free Spice Blends that grew to a cult favorite in the 1980's.
Much to the delight of loyal fans,Engage Organics is now available in California, Arizona, and Hawaii grocery stores. Sherwood and Fitzpatrick are hitting the demo trail, along with Sherwood's son, Jack,(9). The trio wows audiences with their trademark enthusiasm and great food selections that get them rebooked before the demo is over.
The trio demo team can be seen at Andronico's five stores on the weekend of June 22nd and 23rd in the Bay Area. Join them to taste the new Go-Grill-A-Rub.
Engage Organics Salt-free Seasoning Blends comes in eight varieties. Look for the Original All-Purpose with or without sesame seeds; the famous Garlicsaltless Blend makes the best garlic bread on the planet; Tuscany-Mix is the original Italian Blend that puts zip into anything pasta; Mexi-Mix, formerly Mexican Blend replaces those high-sodium taco seasoning packets with real flavor instead of salt; Sweet-Cinn, which was formerly called Spicy Cinnamon turns coffee into a Starbuck's specialty treat with a stir; of course, Lemon Pepper is one of the only Lemon Peppers on the market without salt at the first ingredient; and lastly, It's-A-Dilly is a cult favorite for salmon and anything fish, chicken, or potato.
These salt-free seasoning blends are the identical recipes that made each brand famous under the Parsley Patch label. The company is now busy working on a line of hot barbecue seasonings. Watch for the debut of Go-Grill-A-Rub, the first in the line, which is coming soon.