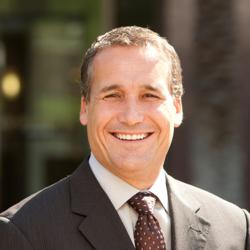 Expert forecasting of cost and free early phase data reporting allows TERIS to create accurate bids and clients to make well-informed decisions.
Phoenix, Arizona (PRWEB) May 30, 2013
"TERIS offers repeatable, defensible electronic discovery and data management strategies that deliver consistent results to corporations and law firms of all sizes. The TERIS model is customizable at each stage to contain the cost and risks associated with litigation discovery," according to Frank Mancini, TERIS/Phoenix.
"In an economy where controlling costs is paramount, legal process outsourcing (LPO) may seem an attractive option for reducing and rising corporate legal costs," according to the American Bar Publication "Legal Process Outsourcing, Leveraging a New and Improved Legal Support Business Mode."
Some important questions to ask include:

What are the qualifications of the people performing the work?
How does the company handle project management?
What is their process?
How do they handle security?
How responsive are they?
What is their approach to Early Case Assessment?
"Our project managers are highly educated professionals with exceptional industry experience. The team stays on top of the latest advances and technology in eDiscovery to act as a resource for our clients and to contain costs. Live call answering helps us respond quickly to our clients needs," according to Jennifer DiGiacomo, J.D., Senior Project Manager, TERIS/Phoenix.
TERIS holds SOC 2 Certification which offers security, access reliability, confidentiality, process integrity, and privacy of information through the use of:
Biometric Locks
24-hour Closed Circuit Cameras
Rigorous Staff Background Checks
A Bank Vault for Data Storage
Data Redundancy
Bank Level Data Encryption
TERIS has seven regional locations throughout the United States. Founded in 1996, TERIS provides eDiscovery, Information Governance, Relativity and Computer Forensic solutions to corporate legal teams and law firms across the U.S. and internationally. TERIS' staff of almost 300 was named one of the top 20 eDiscovery service providers in 2008 by industry researcher Socha-Gelbmann.