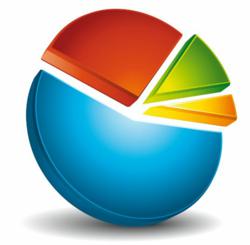 By offering legitimate web solutions alongside existing services, most businesses owners discover that they can boost their revenues
Seattle, WA (PRWEB) May 28, 2013
International web hosting provider and custom website development firm Web HSP released the results of a study on Tuesday, illustrating that over 75% percent of businesses that begin to resell web hosting in addition to their regular products or services earn a profit within one year.
In August of last year, Web HSP introduced its reseller services to the United States and Canadian hosting markets.
The survey, which examined several hundred resellers directly from the Web HSP customer base, also found that the vast majority of the participants, discovered it required very little effort to cross-sell hosting to their existing customer base.
Over half of the participants said they had increased their average length of service per client as a result of reselling web solutions. And 58 percent of resellers said they invested very little money, excluding monthly subscription fees, in setting up their own reseller hosting operation, making reseller web hosting an attractive business proposition.
"In today's challenging economic climate, the figures lend weight to the concept of reseller web hosting as a low risk and profitable way to develop an enterprise such as an IT or marketing related business," said Web HSP CEO Doug Davis in a recent announcement.
Although the results from the survey are worth noting and lends support to the financial benefits of setting up a reseller hosting business, Web HSP specializes in reseller hosting solutions.
"In recent months, demand for reseller web hosting has been brisk as more small business owners are seeking to diversify," said Doug Davis, CEO of Web HSP. "By offering legitimate web solutions alongside existing services, most businesses owners discover that they can boost their revenues and protect their client relationships."
Web HSP was founded in 1998 by a group of extremely talented programmers and based in Fredericksburg, Virginia. The company is a leading reseller web hosting provider and one of the leading web hosting companies in North America responsible for literally tens of thousands of different domains.
For more information about the extensive line of hosting, VPS and custom website development packages, simply visit http://www.webhsp.com or call 1-866-577-1442 to speak to a knowledgeable customer support representative.