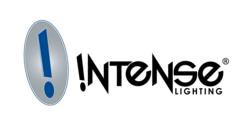 "The lighting has made a HUGE difference in our store," says Rosella Louis.
Anaheim, CA (PRWEB) May 30, 2013
A recent remodel of The Brass Bed, a popular specialty shop in Denver, CO that specializes in fine linens, furnishings, and accessories from around the world, now features MB1600 LED track lights from Intense Lighting. Owner Rosella Louis credits the new, brighter LED lighting to an increase in sales.
"The lighting has made a HUGE difference in our store," says Louis. "Everything is so much brighter and clearer and the textile colors are true now instead of how things appeared with the compact fluorescent lights we used to have. Upgrading to LED lights from Intense Lighting has increased sales for sure."
Louis's relationships with several of Europe's top designers and textile manufacturers allows her to offer the ultimate in comfort made with the highest quality products available today. Visitors to the shop in Cherry Creek North will find luxurious fabrics and furnishings in a myriad of rich and colorful patterns and designs.
In 2011, Louis called on friend and colleague Henry Beer and his design team at Stantec ViBE to assist her with a store remodel that would address her need for more efficient use of space, new product shelving and display space, new office space, some new finishes and of course, lighting.
Prior to the renovation, the store was fairly under lit using an obsolete incandescent track system with screw-in-type CFLs. There were also recessed MR-16 downlights being used in the display windows and low voltage cable-mount MR-16 display lights that provided spotty coverage. By this time, many were no longer working and the time to upgrade was obvious.
"There were a number of goals associated with the new lighting design for the store," says Joshua Brewinski, LEED-AP, and project designer at Stantec ViBE. "First and foremost was to showcase the beautiful array of luxury linens, bedding and furniture for which the Brass Bed is known. Color, pattern and texture are at the heart of the merchandise on display so it was critical that any new lighting provide the best color rendering and most appropriate color temperature for the products and store. Secondly, there was a real need for flexibility. With store displays changing multiple times per season, we needed a system that would easily permit staff to adjust the lighting scheme as necessary and have multiple beam spreads to work with. Finally, we needed a system that was energy-efficient, low-maintenance and would not create overheating issues as some of the previous incandescent fixtures had. We opted for LED across the board and by doing so we immediately took care of those concerns."
Brewinski explains that Chris Davis, a local lighting rep and specialist from The Lighting Agency in Denver introduced them to Intense Lighting's MB-LED track product line. "After sharing our goals and outcomes for the project, we looked at several manufacturer options in a variety of value ranges," says Brewinski. "But after many mock-ups, side-by-side comparisons and analysis of the light characteristics with products in the store, it was clear that Intense Lighting's MB1600 was a perfect match for our retail environment."
Davis says the choice to use Intense Lighting became even more apparent once the client learned of Intense Lighting's new 10-year product warranty. "Most companies offer a two-year warranty and when you look at the quality of Intense Lighting's fixtures combined with the versatility and color quality one sees with the MB1600 LED series, we knew we found the right product for this project."
One of the challenges the design team faced was how to contend with rather low ceilings given the existing space (9'-1" at its highest point) so a system was needed that even with a high fixture count, would create little-to-no-visual clutter or noise. With the lower ceiling height and proximity of fixtures to merchandise, it was also imperative to minimize glare.
The MB1600 track lights are utilized throughout the store primarily distributing light evenly across the store's grid ceiling and soffits on a single circuit track. They are spaced anywhere from 24-72 inches. Brewinski says they also located smaller groupings of fixtures in the store display windows where they needed to provide a lot of extra "pop" for the merchandise vignettes.
Manny Pacheco of 3D Identity was responsible for the execution, installation, and delivery for both the signage and lighting on this project. Manny noted, "The project has also qualified for a custom rebate from the Energy Star program offered through Xcel Energy, Denver's electricity provider. Obtaining a rebate was icing on the cake to an already terrific project," he says. "Everything went so smoothly. The team created one of the most well thought-out plans I've seen from the design, all the way through installation. It was a pleasure to work with everyone on this team."
About Intense Lighting
Intense Lighting, Inc. is widely recognized as a solutions-based designer and manufacturer of award-winning, sustainable lighting products. Innovative and energy efficient, our luminaires offer a wide variety of specification grade lighting solutions for the commercial, hospitality, supermarket, retail and residential markets. Established in 2001 and headquartered in Anaheim, CA, Intense Lighting has quickly become an industry leader by continuing to deliver quality products with the shortest lead times in the industry and providing outstanding customer service. For more information visit http://www.intenselighting.com or call 800-961-5321.