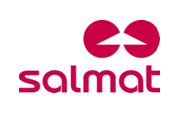 Salmat Influence will empower marketing professionals to communicate consistently across digital, traditional and mobile channels.
Sydney (PRWEB) May 29, 2013
Salmat, a leading multi-channel communications company with the largest marketing operations in Australia, today introduced its new solutions suite – 'Influence' – to enable customers to manage their omni-channel marketing communications through one platform.
Influence is a locally hosted solution that combines Salmat's thought leadership in campaign management and marketing services with Teradata Applications, a leader in integrated marketing management software.
"Salmat Influence will empower marketing professionals to communicate consistently across digital (email, web and social networks), traditional (direct marketing and call centre) and mobile channels, by utilising data analytics in real-time to deliver highly relevant offers at the right time and through the right channels," said Peter Anson, chief executive officer, Salmat Consumer Marketing Solutions.
Digital consumption and the emergence of interactive communities in the form of social media has led to an explosion of data, and marketers are faced with the challenge of capturing and analysing data which exists across disparate silos to tailor each and every customer experience.
"Influence not only monitors data from digital services, but combines it with insights from traditional mediums such as direct mail to integrate marketing efforts and provide a consistent and highly relevant experience across channels," said Anson.
The Influence dashboard offers a single customer view into how consumers are responding to marketing efforts in the form of behaviours or actions, such as what they are saying through conversations with your call centre staff, how they navigate through your website or which links they click through on your Facebook page.
The platform enables marketers to capture all unique interactions and act in real-time with a customised response to match the stage of the purchase cycle they are in. This could mean modifying email communications, proactively making an outbound customer care call or following up with an SMS offer, to connect with them in a more personalised way.
Today's consumers expect not only a superior product, but brand engagement that stimulates them across multiple channels, which is personalised, enhances their use of the product or service and which gives them social credibility with their peers.
These insights, when put into practice, can help brands attract new customers, increase purchases and loyalty, increase positive interactions, and increase the likelihood of customers becoming brand advocates.
"Brand advocates that use social media to share their experiences with others are the most valuable and profitable channel to market, with half of consumers using recommendations to take some form of action online, such as download an app, or like, follow and search for a brand," Anson added.
Salmat Influence is powered by industry-leading Integrated Marketing Management (IMM) software from Teradata Applications, providing customers with the most comprehensive omni-channel marketing solution in the market.
"Teradata Applications streamlines marketing processes and optimises customer relationships across all channels. Through Salmat Influence, customers will have access to the best suite of Integrated Marketing Management applications that has been designed specifically for marketers and which delivers very powerful insights and the tool to better manage their customers," said Dennis Samuel, vice president, Pacific, South Asia &Korea, with Teradata Applications.
Find out more about Salmat Influence and multi-channel marketing on Salmat.com.au.
About Salmat
Salmat is a leading multi-channel communications company and the largest provider of outsourced customer services in Australia. With extensive capabilities across mobile, voice, email marketing, paid search and SEO, also known as Search Engine Optimisation, Salmat delivers a truly innovative and integrated multi-channel communication experience that drives customer acquisition, retention and growth.
About Teradata Applications
Teradata Corporation (NYSE: TDC) is a global leader in analytic data platforms, applications and services that empower organizations to make the best decision possible for competitive advantage. Teradata's market-leading Integrated Marketing Management (IMM) solutions advance the productivity and performance of marketing organizations through a data-driven approach that simplifies the complexity of today's rapidly changing marketing environment. To learn more about Teradata Applications (formerly Aprimo) visit teradata.com