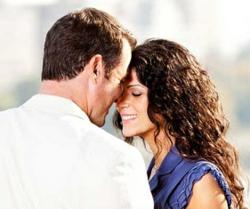 The Pro marriage minded online Christiansingles.com have been at the forefront of online dating since 1997
Torrance, CA (PRWEB) May 29, 2013
The Pro marriage minded online Christiansingles.com have been at the forefront of online dating since 1997. All approvals are done manually. The new subscription package of $27 per month is in addition to their other package options offered on their website. The other packages and features available are:
VIP Package - $60 for 12 months. All the features available in the Deluxe and Economy memberships PLUS Top Placement in the search results, Video Upload.
Deluxe Package – $45 for 6 months. All the features available in the Economy membership PLUS Second Placement in the search results, Advanced Search, (IM) Instant Messages), Write Blogs
Economy Package – $35 for 3 months. Economy membership: All the basic features. Third Placement in the search results, Compose Emails, IM (Instant Messages), send E-Cards, join Groups and Forums.
The main purpose behind Christiansingles.com is to provide a service for Christians of all denominations so that they may be able to find long term love and commitment with a view towards marriage. "Our belief is that faith is the cornerstone of a lasting relationship and only faith can provide a strong foundation for an unbreakable bond between two people." They appreciate that it is often difficult for Christians to seek out other like-minded individuals on the dating scene and understanding the challenges that they face finding a partner who has the same morals and values, Christiansingles.com makes it much easier for them to find each other and find love.
The company employs the use of instant messaging, email and live chat services to allow members to get to know each other. Those who are less outgoing can make use of the 'Quick Notes' as a way of initiating contact, while more expressive members can utilize the 'E-Cards' option in order to make the first move. The company also offers a generous compensation of 30 days free membership to any active member who successfully refers a friend to sign up at Christiansingles.com.
Being a marriage-minded Christian single as opposed to someone who is merely looking for a temporary liaison is the main requirement for signing up as a member of Christiansingles.com. It is also a fundamental requirement that as a part of the Christian Network Enterprise all owners, managers and employees are themselves followers of the Christian faith. The company is dedicated to helping you find your perfect partner by offering regular dating tips and advice. Privacy is of the utmost priority to the company and all members' personal information is kept strictly confidential.