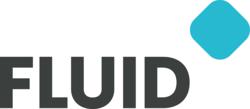 We look forward to partnering with hybris on more accounts to offer customers a one-stop shop for their omni-channel commerce needs.
San Francisco, California (PRWEB) May 29, 2013
Fluid, Inc., the digital shopping innovator and e-commerce customer experience leader, today announces its partnership with hybris, the world's fastest-growing commerce platform provider ranked "leader" by both principal analyst firms. The Fluid-hybris partnership will strengthen Fluid's capabilities to offer retailers and brands an omni-channel commerce platform based on a single technology stack, building on core e-commerce and brand strategy, user experience design and implementation and management services.
Through this partnership, customers on the hybris commerce platform will benefit from Fluid's reputation as one of the top digital agencies in North America and its proven design and technology expertise.
Fluid and hybris have worked collaboratively on projects for brands such as Oakley, Benefit Cosmetics and one of the world's largest iconic jeans apparel brands. "Working with hybris on Benefit's commerce website was a seamless process from initial strategic planning and design through to final implementation," said Nathan Curtis, group director, engineering at Fluid. "We look forward to partnering with hybris on more accounts to offer customers a one-stop shop for their omni-channel commerce needs."
"Fluid's deep e-commerce expertise, together with hybris' omni-channel commerce platform, represents a compelling offering," said Patrick Finn, vice president of channels, Americas, at hybris. "Fluid has already completed highly successful design projects for some of our biggest enterprise customers. This partnership positions Fluid to offer our customers a full service solution."
Fluid & hybris Partner at Internet Retailer Conference, Booth 1509
Meet Fluid and hybris at the Internet Retailer Conference & Expo, booth 1509, June 4 – 6, to learn more about Fluid's digital agency expertise and successful collaborations with hybris to deliver amazing digital shopping experiences. Please contact sales(at)fluid(dot)com to arrange a meeting or a demonstration at the conference.
Fluid is focused on making shopping great in today's digital world. Our work for world-class customers like The North Face, Clorox, Diapers.com, Cost Plus World Market, Gymboree, Benefit Cosmetics, JELD-WEN, and Brooks Brothers brings their brands to life, making the digital shopping experience fun, vivid, intuitive and social. Brands and retailers tap our combination of strategic consulting, integrated design and development services and our Fluid Retail suite of visual merchandising and mass configuration solutions to convert and retain consumers with unique digital shopping experiences.
Fluid is headquartered in San Francisco, with offices in New York and Chicago. For more information, visit http://www.fluid.com, and follow us on Twitter (@Fluid) or Facebook (FluidInc).
hybris helps businesses on every continent sell more goods, services and digital content through every touchpoint, channel and device. hybris delivers "OmniCommerce™": state-of-the-art master data management and unified commerce processes that give a business a single view of its customers, products and orders, and its customers a single view of the business. hybris' omni-channel software is built on a single platform, based on open standards, that is agile to support limitless innovation, efficient to drive the best TCO, and scalable and extensible to be the last commerce platform companies will ever need. Both principal industry analyst firms rank hybris as a "leader" and list its commerce platform among the top two or three in the market. The same software is available on-premise, on-demand and managed hosted, giving merchants of all sizes maximum flexibility. Over 500 companies have chosen hybris, including global B2B sites W.W.Grainger, Rexel, General Electric, Thomson Reuters and 3M as well as consumer brands Toys"R"Us, Metro, Bridgestone, P&G, Levi's, Nikon, Galeries Lafayette, Migros, Nespresso and Lufthansa. hybris has operations in 15 countries around the globe. hybris is the future of commerce™. For more information, visit http://www.hybris.com.