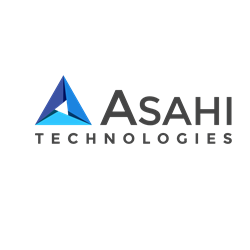 By leveraging Knime, we develop a user-friendly and comprehensive data exploration platform for our clients to comprehend and analyze highly domain-specific business data.
New York (PRWEB) May 29, 2013
Knime is a modern data analytics platform that allows users to visually create data flows, execute selected analysis steps, and later investigate the results through interactive views on data and models. Integrating data access and transformation, initial investigation, predictive analytics and visualization, it provides the ability to develop reports or automate the application of new insight back into production systems.
Identified by Gartner as a Cool Vendor, Knime is ranked the No. 1 data analytics platform in terms of customer satisfaction for open source analytics and leads in 70% of all categories. A proven integration platform for several vendors, Knime's product pipeline comprises an Enterprise Server, Cluster Execution, Reporting solutions, and professional support subscriptions. Providing professional enterprise solutions and services, the business tool renders data analysis, hands-on training and the development of customized components. A visual data mining tool with intuitive user interface and powerful data mining elements, Knime is a great fit for organizations looking for well-designed and effective data mining software. And to help SMBs deploy the business intelligence software, the NY based Tech firm has launched Knime development services at competitive pricing plans.
Currently powering tens of thousands of clients, Knime is not only used in the life sciences but also at banks, publishers, consulting firms, and various other industries and research groups worldwide. Strongly supported by a growing number of third-party extensions that enable interfacing with Excel , Project R, BIRT(Eclipse), WEKA (University of Waikato), and many others, Knime integrates various functions and processes via its discrete process simulation features. Combining different components for data mining and machine learning via its modular data pipelining concept, this effective business intelligence system facilitates advanced data analysis and reporting.
At Asahi Technologies, the developers offer extensive consulting services for efficient and seamless data analysis, assisting in installation and implementation of Knime enterprise extensions. "By leveraging Knime, we develop a user-friendly and comprehensive data exploration platform for our clients to comprehend and analyze highly domain-specific business data," stated Mr. Vinod Subbaiah, the CEO and Founder of Asahi Technologies. The wide gamut of services offered by the firm include:

Knime Development Services
Training Services
Data Consulting and Analysis Services
Certified Coach Program
To help businesses know more about Knime development services, Asahi Technologies provides a free online consultation to clients letting them understand their development options.
About Asahi Technologies
Asahi Technologies is a New York based web design and development firm that provides software consulting and Web solutions to small and medium level businesses all across North America. Asahi Technologies specializes in responsive design, cloud computing, online marketing, mobile application development and open source technologies. Under the leadership of Mr. Vinod Subbaiah, who himself started his career as a software programmer, Asahi Technologies' team comprises of experienced software professionals having extensive knowledge of technology with B2C and B2B operations. The firm's headquarters is located in New York City, NY.