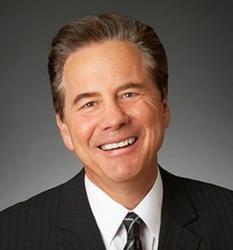 San Diego, CA (PRWEB) May 29, 2013
A young child was ejected from a vehicle in the San Diego area Monday morning, according to a report from the local NBC affiliate. The young victim is expected to be okay, and NBC reports that other victims in the crash did not sustain serious injuries. The accident occurred at approximately 11 a.m., near the SeaWorld Drive Exit of Interstate 5.
A tan-colored SUV was exiting the freeway when it pulled out of the slower lane and collided with the right front of a white Explorer, according to one witness who recounted the event to NBC. The Explorer was knocked into the left emergency lane and fast lane. One child was reportedly ejected from the Explorer, but was immediately able to walk, this according to multiple witnesses. The accident is still under investigation by local law enforcement, and few other details are known at this time.
According to San Diego auto accident lawyer Jeff Nadrich, "Cases like this remind us that even something as simple as a lane change can have a catastrophic outcome in high-traffic areas, especially if one party fails observe right-of-ways laws or simply lacks an awareness of their surroundings. That's just one reason why it's so important to contact a lawyer if you become the victim of an accident.
"Fortunately it appears that nobody was seriously hurt in this case, and as of yet, we do not know who was at fault," says Nadrich. "Nevertheless, anyone who experiences this type of accident should seek the advice of a qualified legal professional as quickly as possible. There are some complex legal issues that need to be addressed, and you cannot always rely on the insurance companies to act in your best interest."
About Nadrich & Cohen: Jeffrey Nadrich is a San Diego auto accident lawyer with Nadrich & Cohen, LLP. The office is located at 2534 State Street, Suite 420, San Diego, CA 92101. Nadrich & Cohen handles all types of wrongful death and serious injury accident cases, including auto, truck, bus, motorcycle, and bicycle accidents, pedestrian collisions, boating accidents, dog bites, defective product cases and nursing home abuse. Victims are encouraged to call 1-800-718-4658 or 619-230-8830 for a free consultation with a Nadrich & Cohen attorney.
Source:
NBC San Diego: Child Ejected From Car in Rollover Accident; May 27, 2013