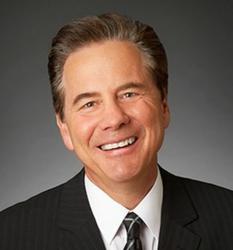 Irvine, CA (PRWEB) May 30, 2013
CBS recently reported about a rash of local motorcycle accidents involving "lane-splitting," whereby motorcyclists drive between vehicles along the lane dividers. California is the only state in the nation that allows this practice, but as CBS points out, recent events have sparked a great deal of debate whether the state should outlaw lane splitting altogether.
One recent accident—according to CBS—involved a 40-year-old Corona man whose bike clipped a vehicle on Highway 91 just this week. The man was thrown from his motorcycle and run over by a semi truck. In a separate incident, a biker was involved in a lane-splitting accident on Interstate 5 when a motorist made an illegal lane change. The victim told KCAL9, "I was splitting lanes and he was coming out and I was like, 'Oh, should I avoid him or not?'"
According to CBS, the California Office of Traffic Safety is conducting a thorough review of the safety of lane splitting, and the relationship between splitting and motorcycle crashes. A previous UC Berkeley study found that nearly 75 percent of state motorcyclists split lanes, and about 15 percent reported being involved in crashes.
Irvine motorcycle accident lawyer Jeff Nadrich recently commented on the controversy. According to Nadrich, "Lane splitting is safe, but sometimes the roads aren't. Any safe driving practice can be made deadly by the actions of a negligent motorist, or a negligent motorcyclist for that matter. It's important for victims and their families to understand their legal rights in these matters."
Nadrich urges all motorcycle accident victims to speak with a qualified legal professional immediately. According to Nadrich, "No amount of money can undo the damage, but if you're entitled to compensation, you have a right to get your life back on track, whether the accident affected you directly, or someone dear to you."
About Nadrich & Cohen: Jeffrey Nadrich is an Irvine motorcycle accident lawyer with Nadrich & Cohen, LLP. The office is located at 7545 Irvine Center Dr., Suite 200, Irvine, CA 92618. Nadrich & Cohen handles all types of wrongful death and serious injury accident cases, including auto, truck, bus, motorcycle, and bicycle accidents, pedestrian collisions, boating accidents, dog bites, defective product cases and nursing home abuse. Victims are encouraged to call 1-800-718-4658 or 714-799-1651 for a free consultation with a Nadrich & Cohen attorney.
Source:
CBS Los Angeles: Recent Deadly Motorcycle Crashes Reignite Controversial Lane-Splitting Debate; May 24, 2013