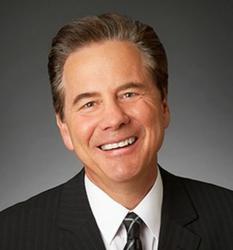 Los Angeles, CA (PRWEB) May 31, 2013
A woman has died and six additional people have sustained serious injuries after a late-night street race in South Gate resulted in a high-speed accident, according to a report from CBS. The driver of the high-speed vehicle was arrested at the scene for multiple offenses, including vehicular manslaughter.
According to CBS, 20-year-old Michael Villalobos was racing his 2003 Acura near the corner of Alameda Street and Firestone Boulevard when he allegedly passed through a red light at Alameda. His vehicle then collided into a northbound 1997 Honda, driven by a 24-year-old Los Angeles woman. The woman was later pronounced dead at St. Francis Hospital.
As CBS points out, Villalobos also crashed into a third vehicle, a 2008 Honda which had been traveling south on Alameda. The driver and her two passengers—ages 15 and 16—were rushed to Long Beach Memorial hospital. The driver reportedly sustained serious injuries, and the passengers sustained minor injuries. As for Villalobos, he was reportedly transferred to County USC Medical Center for treatment of moderate injuries. According to CBS, his two passengers suffered minor injuries.
"Stories like this remind us that defensive driving isn't always enough," according to Los Angeles auto accident lawyer Jeff Nadrich. "You can become a victim of an accident while legally crossing an intersection or even while waiting patiently for a light to turn green. That's why it's so important to contact a legal professional for advice after an accident occurs."
Nadrich argues that while no amount of money can make up for the devastation of losing a loved one, it's still important to take care of one's worldly financial needs. "Unfortunately you can't rely on the insurance companies," says Nadrich, "but if you have been the victim of an accident, you still have rights."
About Nadrich & Cohen: Jeffrey Nadrich is a Los Angeles auto accident lawyer with Nadrich & Cohen, a California based law firm with offices in 18 locations across California. The firm has offices in Arcadia, Bakersfield, Fresno, Irvine, Long Beach, Modesto, Oakland, Oxnard, Palm Springs, Redding, Riverside, Sacramento, San Bernardino, San Diego, San Francisco, San Jose, Santa Rosa, and Tracy. Nadrich & Cohen handles all types of wrongful death and serious injury accident cases, including auto, truck, bus, motorcycle, and bicycle accidents, pedestrian collisions, boating accidents, dog bites, defective product cases and nursing home abuse. Victims are encouraged to call 1-800-718-4658 for a free consultation with a Nadrich & Cohen attorney.
Source:
CBS: 1 Dead, 6 Injured In 3-Car Crash Following Street Racing; May 26, 2013