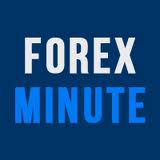 Forex is the largest trading market in the world, and it is open 24*5, Monday to Friday
London, UK (PRWEB) May 29, 2013
ForexMinute, the leading online forex news portal, has attained the status of most reliable news source for forex trading and currency trading online amongst the forex traders. The credit for their success goes to their dedication and passion about the forex market and helping others realizing their dreams through providing them with the right news about the forex market.
Forex is the largest trading market in the world, and it is open 24*5, Monday to Friday. There are many ups and downs during the weekdays that affect the market and also the rates of various currencies. As if the ups and downs were not enough during weekdays, the forex marketis open to investors' surprise on Monday cause of some major activities that may occur during the weekends.
ForexMinute with its dedicated team hunts down such news around the world and bring it down to the customer's plate to take. With all the detailed news, in-depth analysis and forecasting the effect of certain events on the forex market, doesn't matter how minuscule it is in the market. ForexMinute uses various mediums to update the customers regarding the latest news and updates. ForexMinute online newsletter, ForexMinute television and many others are the examples of their mediums.
Forex market is a volatile market and this is as good as it is bad. The volatility of this market provides the investors to make huge profits in a short time and, the same fact is also the reason behind huge losses. But how to use this volatility to your benefit is offered at ForexMinute. ForexMinute not only updates the users with the latest news it also offers forex trading signals which helps in telling the investors when to purchase or sell their investment to earn profits.
Many investors have earned huge profits on their investments using the news from ForexMinute. And on its part, ForexMinute is leaving no stone left unturned in bringing the latest of the forex market to the customers.
About ForexMinute
ForexMinute, the world's leading Forex news and views portal, has become a one-stop solution provider for Forex traders and brokers. It provides all the required tools to individuals to become a professional Forex trader. Also, it helps Forex brokers provide high-end user-friendly trading experience to traders with an array of resources e.g. financial news by the minute, fundamental analysis, technical analysis, Forex tools and others.
For more information, visit http://www.forexminute.com or call +1 800 758 5780